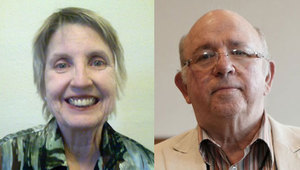 Date: Saturday, January 26, 2013

Teachers : Ann Cason & David Whitehorn
Price per person: $15.00
Patron Price: $25.00
$10 per session if doing all 3. (Separate registrations required.)

AGING SERIES 1 - OLD AGE WARRIORSHIP
Presented by Shambhla Online and the Working Group on Aging.

The Shambhala Working Group on Aging co-sponsors online education series that focus on growing older, "enlightened retirement", death and dying, The format includes a presentation with a teacher, discussion, and questions.
Series Moderator: Andrea Sherman

Talk 3: THE EXPERIENCE OF ILLNESS IN OLDER AGE

To register for talks 1 and 2, see our Program Library.

Talk 1: "Aging and the Arising of Wisdom" - Acharya Emerita Judy Lief

Talk 2: "Relating with Aging and Grief" - Acharya Emily Bower