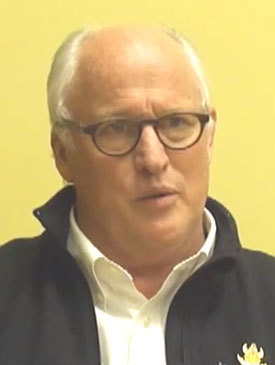 Date: Wednesday, January 29, 2014
Wednesday, March 12, 2014

Teacher : Acharya Dan Hessey
Price per person: $150.00
Each of us holds a leadership role in our lives: in work, play, relationships and especially practice. As leaders, we are challenged to work in a society that is not organized around human goodness, and therefore creates unnecessary suffering.
In this course Acharya Dan Hessey introduced his new translation of the I Ching as a map of how leaders evolve Enlightened Society. This is a fascinating confluence of the view and practice of the Shambhala teachings and the profound and practical advice for leaders found in the I Ching. Participants will receive the text and commentary for four hexagrams from Acharya Hessey's new translation.
We will spend 4 sessions together delving into this unique topic. Acharya Hessey has spent the last 8 years working on this topic of Enlightened Society and the I Ching. It will be one of the first times this exclusive topic is being offered!
Acharya Daniel Hessey has been a student of Shambhala Buddhism since 1971 and has taught extensively throughout the U.S. and South America. Since 2004, he has studied the I Ching with Eva Wong, a Taoist Qigong lineage holder and translator of classical Chinese texts. Dan is also a former director of Shambhala Mountain Center.
Classes met for four sessions - January 29th—March 12th (2014)
Wed January 29th: 6:30 PM - 8:30 PM
Wed February 12th: 6:30 PM - 9:00 PM
Wed February 26th: 6:30 PM - 9:00 PM
Wed March 12th: 6:30 PM - 9:00 PM
Registration Fee:$150 per person. $120 Discounted rate for seniors (60 & over), full-time students and unemployed.
NOTE: To register for the discount, select "I am choosing to pay another amount" and change the amount that appears in the box.
To inquire about our group rate or generosity policy, please write to [email protected]
TECHNICAL REQUIREMENTS: A computer with a wired, high-speed internet connection.
Please note: recordings are made over the internet. Their quality cannot be guaranteed.