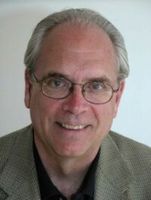 Date: Sunday, December 7, 2008

Teacher : Acharya Richard John
Price per person: $10.00
The Vajrayana Path
With Acharya Richard John
This session will be of interest to Shambhala members who are curious about the Vajrayana path, people thinking of going to Vajrayana Seminary this year, as well as to those who have been to Kalapa Assembly and are doing Werma practice.
PREREQUISITE: Warrior Assembly graduate.
COST: The suggested fee is $10 per person, and the generosity policy applies ~ you may pay less if necessary, or more if inspired to support Shambhala Online activities.
TECHNICAL REQUIREMENTS: A computer with a wired, high-speed Internet connection.
Please note: Recordings are made over the Internet. Their quality cannot be guaranteed.