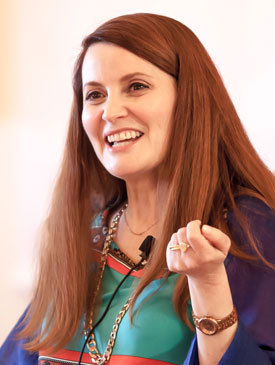 Date: Tuesday, April 1, 2014
Wednesday, April 30, 2014

Teachers : Sangyum Wendy Friedman & Stephen Vosper & Acharya Noel McLellan
Price per person: $30.
Culture and Decorum Conference – Selected Talks
Recorded at the Boulder Shambhala Center
March 3-5, 2014
This inaugural gathering on Culture and Decorum in Shambhala brought together people who are passionate about the richness and potential of Shambhala culture. This includes celebrations, rituals, sacred environments, holidays, ceremonies, household and hosting.
This program is open to any member of Shambhala who is interested in working with forms, celebrations, symbolism, ceremony and beauty as catalysts to
enhance our world.
Culture and Decorum: The View
Sangyum Wendy Friedman, Director of the Office of Culture and Decorum
What is the view that informs our cultural practices? How can we approach special occasions and everyday activities with awakened senses?
Stephen Vosper, Chair of the Sakyong's Panel on Sacred Environments
How does the manifestation of our spaces affect the experience of entering our centres, our homes, our workplaces?
Acharya Noel McLellan (pre-recorded piece) and
Dapon Mark Thorpe, Master of the Kalapa Court
Why is ritual and ceremony important in Shambhala culture?
Is this just useless formality?
Symbolism and Iconography
John Weber and Mary Sweet
Symbols and images are a way of communication; can be a primary method to help beings awaken.
Registration Fee: $30 per person.