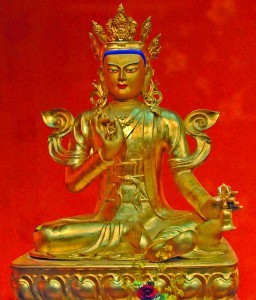 Date: Thursday, June 1, 2017
Monday, December 31, 2018

Teacher : Richard Reoch
Price per person: $45
Patron Price: $60
Price for Centers: $108
Price for Groups: $80
Information is for Center and Group Registration only.

This option is for you if you have a local facilitator(s) and plan to hold weekly or weekend classes at your centre. Facilitators will show the talks and guide participants through discussions, dyads and other activities. The start and end dates are up to the Center. Individuals will register and pay through your Center, and you will set them as participants. You will register with Shambhala Online using your Center or Group's Shambhala account. (Click here for information on creating an account.)

What are The Six Ways of Ruling?
The Six Ways of Ruling are unique teachings on society and leadership. They are a distinctive aspect of Shambhala wisdom on creating enlightened society. Richard Reoch, Shambhala Ambassador, guides this exploration of how to apply these teachings to our lives.
About the Teacher
Richard Reoch worked for Amnesty International for 23 years. He became a student of Sakyong Mipham Rinpoche in 1994, who appointed him to the position of President of Shambhala, a position he held from 2002 until 2015, travelling worldwide to many of its more than 200 centers and groups, teaching and leading retreats. He now serves as the Personal Envoy of the Sakyong of Shambhala.
During his period as President of Shambhala, he toured with Buddhist Nun Ani Pema Chödrön, co-leading events on the theme "Practicing Peace in Times of War" and taught widely on the life and legacy of the Indian Emperor Ashoka, famed for renouncing war.
In May 2015, he was among a group of some 200 Buddhist leaders, from all different schools, who were invited to the White House in Washington DC for a meeting with key staff in the Obama administration. Delegates signed the Buddhist Declaration on Climate Change and later, a statement following the massacre at the Emanuel African Methodist Episcopal Church in Charleston, South Carolina.
How the Course Works

The course leader or coordinator registers on behalf of the group with your Center or Group Shambhala account. (Follow these

instructions for creating an account

.)


Individuals generally register for the course with your Center or Group.

Participants seeking access to course materials should contact the course leader/coordinator.
Most Centers use the Center and Group online resources primarily for the recorded talks, and will convene weekly classes that include:
Registering individual participants;

Viewing the talk;

Using dyads to explore individuals' understanding;

Engaging in discussion about the topics;

Confirming participants so that their practice record reflects completion of the course.
Your program coordinator/course leader will follow the guidelines and manuals offered by the Office of Practice and Education. Please note that the Center or Group is responsible for participants. For those who miss a class, you may share the Center's login info with a participant (if you're comfortable with that option), arrange for a repeat showing, or allow an excused absence. Shambhala Online will not provide access to the materials for individual use.
Questions or concerns? Please write to [email protected].
Course Fee: Centers $108. Groups $80. Please use your Shambhala account to register, or create one here.

Non-USA Centers & Groups: Request a 25% exchange rate discount before you register by clicking on "Request a Discount" below.