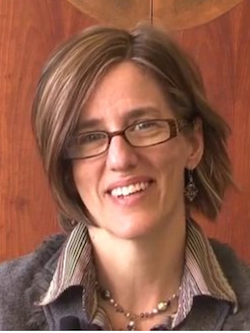 Date: Tuesday, January 1, 2019

Teacher : Holly Gayley
Price for Centers: $300
Price for Groups: $200
Information is for Center and Group Registration only.

This option is for you if you have a local facilitator(s) and plan to hold weekly or weekend classes at your Center. Facilitators will show the talks and guide participants through discussions, dyads and other activities. The start and end dates are up to the Center. Individuals will register and pay through your Center, and you will set them as participants. You must register with Shambhala Online using your Center or Group's Shambhala account. (Click here for information on creating an account.)

Course Fee: $300 for Centers; $200 for Groups.
NOTE: There is now a "one-time" fee for this course. It no longer needs to be purchased each year!
A 5-week Interactive Course
Joy In Everyday Life (Lion) follows Contentment in Everyday Life in the Way of Shambhala class series. If you are also taking the Shambhala Training weekends, it expands the meditation experience of Shambhala Training Level III: Warrior in the World.

As meditation practice expands and we develop trust in basic goodness, we can begin to discover the confidence and personal energy to go forward on the journey. Joining gentleness with discipline leads to a sense of joy. The mahayana teachings on compassion can become the inspiration for a life of bravery and freedom from doubt.
About the Teacher
Acharya Holly Gayley teaches courses on Buddhism in the Religious Studies department at the University of Colorado, Boulder. She has been a practitioner of meditation in the Shambhala community since 1992 and regularly leads meditation workshops. Holly enjoys traveling to nomadic areas of Tibet for her research on contemporary Buddhist movements and trekking in the Himalayas and Rocky Mountains with her dogs, Buster and Poky.
How the Course Works

The course leader or coordinator registers on behalf of the group with your Center or Group Shambhala account. (Follow these

instructions for creating an account

.)


Individuals generally register for the course with your Center or Group.

Participants seeking access to course materials should contact the course leader/coordinator.
Most centres use the Way of Shambhala online resources primarily for the recorded talks, and will convene weekly classes that include:
Registering individual participants;

Viewing the talk;

Using dyads to explore individuals' understanding;

Engaging in discussion about the topics;

Confirming participants so that their practice record reflects completion of the course.
Your program coordinator/course leader will follow the guidelines and manuals offered by the Office of Practice and Education. Please note that the Center or Group is responsible for participants. For those who miss a class, you may arrange for a repeat showing, or allow an excused absence. Shambhala Online will not provide access to the materials for individual use.
Questions or concerns? Contact Jackie Roberts at [email protected], Shambhala Online Liaison for Centers and Groups.