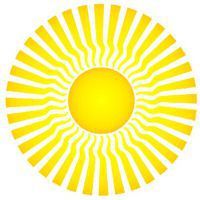 Date: Monday, January 1, 2018

Price for Centers: $1599
Price for Groups: $1225
Registration for the entire Way of Shambhala Series
?Recently
we've developed and launched courses for each program in the In Everyday Life and Basic Goodness series. The courses feature
senior
Shambhala teachers via high-quality video recordings. The results have been incredible – the participants love the teachings, the format and the support for interactive online learning. We've also partnered with a number of centers to use these wonderful teachings as a hybrid online course. It looks like this:
Hybrid Online Learning Model for Shambhala Centers
Bring in amazing Shambhala teachers via video to deliver the main content.

Host groups in your center to view the teachings together.

Engage your center's MIs, Guides and/or Course Leaders to facilitate discussions and dyad work.

Use our course manuals, based on the manuals developed by the Office of Practice & Education, and specifically tailored to the recorded talks.
Registration for the entire Series includes the following courses:
Meditation in Everyday Life - Shastri Janet Solyntjes
Contentment in Everyday Life - Acharya Eve Rosenthal
Joy in Everyday Life - Shastri Holly Gayley
Fearlessness in Everyday Life - Acharya Gaylon Ferguson
Wisdom in Everyday Life - Ashe Acharya John Rockwell
Basic Goodness 1: Who Am I? The Basic Goodness of Humanity - Kalapa Acharya Adam Lobel
Basic Goodness 2: How Can I Help? The Basic Goodness of Society - Acharya Arawana Hayashi
Basic Goodness 3: What is Real? The Basic Goodness of Reality - Ashe Acharya John Rockwell
Cost for the entire Series: $1599 for Centers; $1225 for Groups. You will have access to the Series for as long as you wish!
NOTE for Non-USA Centers and Groups: You may use the exchange rate discount of 25% by clicking on the "Request a discount" link below before you register.

Questions or concerns? Please write to Jackie Roberts, Shambhala Online Liaison for Centers and Groups, at [email protected].