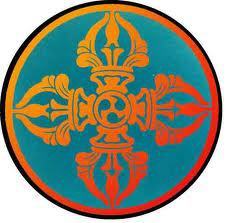 Date: Wednesday, November 1, 2017
Saturday, March 31, 2018

Teacher : John Rockwell
Price per person: $145
Patron Price: $175
ENTRAR EN EL MUNDO VAJRA
ENTRAR NO MUNDO VAJRA
ENTERING THE VAJRA WORLD

com/con/with Ashe Acharya John Rockwell
Este curso es una parte importante de la Asamblea del mundo sagrado, y es un requisito para participar en la misma. Le rogamos que lea atentamente lo que sigue puesto que el curso se compone de varias partes. Entrar en el mundo vajra se ofrece sólo a quienes hayan presentado su solicitud y recibido la carta aceptándoles a participar en la Asamblea.
Este curso é uma parte muito importante da Assembleia do Mundo Sagrado e é um pré-requisito para a Assembleia. Leia atentamente o seguinte, pois o curso consiste em várias partes. Entrar no Mundo Vajra destina-se apenas para aqueles que fizeram seu registro e já receberam a carta de aceitação para a próxima Assembleia.

This course is a very important part of the Sacred World Assembly, and is a prerequisite for the Assembly. Please read the following carefully, as the course consists of several parts. Entering the Vajra World is meant only for those who have applied and already received acceptance letters for the upcoming Assembly.
.............................
El profesor
El Ashé acharya John Rockwell lleva estudiando budismo y Shambhala desde hace 30 años. Fue profesor de estudios budistas en el Instituto Naropa durante 12 años, co-director del centro de meditación Karmê Chöling durante 4 años y director de Shambhala Internacional durante 5 años. Es miembro del Comité de Traducción Nalanda que traduce textos y liturgias budistas del tibetano al inglés. Fue nombrado acharya (profesor experimentado) por el Sákyong Mipham Rimpoché para la comunidad Shambhala en 1996 y se convirtió en el Ashé acharya en 2001, a cargo de la Oficina internacional de Práctica y Educación. Después de vivir en Karmê Chöling como acharya residente, ahora vive en Halifax (Nueva Escocia, Canadá).
Sobre o professor
O Ashe Acharya John Rockwell tem estudado budismo e os ensinamentos Shambhala há 30 anos. Foi professor de Estudos Budistas no Instituto Naropa há 12 anos, co-diretor do Centro de Meditação Karmê Chöling por 4 anos, e diretor da Shambhala International por 5 anos. Ele é membro do Comitê de Tradução Nalanda, que traduz textos e liturgias budistas para o inglês. Em 1996, ele foi nomeado por Sakyong Mipham Rinpoche para ser um acharya (professor sênior) para a comunidade Shambhala, e em 2001, ele se tornou o Ashe Acharya, responsável pelo Escritório Internacional de Prática e Educação. Depois de morar em Karmê Chöling como Acharya residente, ele agora mora em Halifax, Nova Escócia.

About the Teacher
Ashe Acharya John Rockwell has been a student of Buddhism and the Shambhala teachings for 30 years. He was professor of Buddhist Studies at the Naropa Institute for 12 years, co-director of Karmê Chöling Meditation Center for 4 years, and Director of Shambhala International for 5 years. He is a member of the Nalanda Translation Committee, which translates Buddhist texts and liturgies into English. In 1996, he was appointed by Sakyong Mipham Rinpoche to be an acharya (senior teacher) for the Shambhala community, and in 2001, he became the Ashe Acharya, in charge of the International Office of Practice and Education. After living at Karmê Chöling as the Resident Acharya, he now lives in Halifax, Nova Scotia.
Formato
Este curso online en video comenzará el 1 de noviembre y consiste en varias charlas grabadas del acharya Rockwell y una sesión de preguntas y respuestas en directo, en una fecha que se anunciará. La grabación de esa sesión en directo estará disponible para quienes no pudieran asistir.
Este curso online em vídeo começará o 1º. de novembro e consiste em várias palestras gravadas pelo acharya Rockwell e uma sessão de perguntas e respostas, em uma data a ser anunciada. A gravação dessa sessão em direto estará disponível para quem não tenha podido assistir.
Format
This online course will begin on November 1st and is composed of several talks on video given by Acharya John Rockwell with a live questions and answers session, which date will be announced later. A recording will be made available for those who have to miss the live event.
Grupo de estudio

Recomendamos que los estudiantes se reúnan a nivel local para ver las grabaciones, si es posible, que practiquen juntos, que vistan con elegancia y que creen un buen contenedor para recibir estas enseñanzas. Si hay personas que no pudieran asistir a algunas clases con su grupo local, podrán participar en ellas desde su casa. Rogamos que tengan en cuenta que se trata de enseñanzas restringidas y que ni los hijos, ni otros miembros de la familia ni los amigos deben entrar y salir de la sala donde se reciba la clase en casa.
Recomendamos que os participantes se reúnam localmente para assistir as gravações, se possível, praticar juntos, vestir-se e criar um bom contêiner para receber esses ensinamentos. Se alguém não puder participar de algumas das aulas com seu grupo local, poderá participar dessas aulas a partir de casa. Por favor, preste atenção pois estes são ensinamentos restritos e crianças, familiares e amigos não devem entrar e sair da sala onde se recebe a aula.
Group Study
We recommend that participants gather together locally to watch the recordings, if possible, practice together, dress up, and create a good container in which to receive these teachings. If individuals are unable to attend some of the classes with their local group, they may attend those classes from home. Please be mindful that these are restricted teachings, and that children, family members and friends should not wander in and out of the home classroom.
El manual del curso
El manual del curso Entrar en el mundo vajra fue traducido al español por el Comité Nalanda Chile en 2005 y se podrá descargar.
O texto para este curso Entrar no mundo vajra, foi traduzido pela Comissão de Tradução – Shambhala Brasil e estará disponível em pdf para baixar.
Study Material
The sourcebook Entering the Vajra World will be made available via download
......................
Se puede ofrecer un "regalo de corazón" al acharya Rockwell aquí antes o durante el programa.
Um "presente de coração" para o Acharya Rockwell pode ser oferecido aqui antes ou durante o programa.
A "heart gift" for Acharya Rockwell may be offered here before or during the program.
......................
AVISO: Todos los participantes deben inscribirse individualmente en el curso, aunque vayan a realizarlo en grupo.
Aviso: todos os participantes devem se inscrever para este curso individualmente, mesmo que participem do curso em grupo.
NOTE: All participants must register for the course individually, even if attending a group program.
Por favor, note que os preços são em US dólares. Solicite desconto antes de se inscrever para poder mudar as taxas e outros descontos.