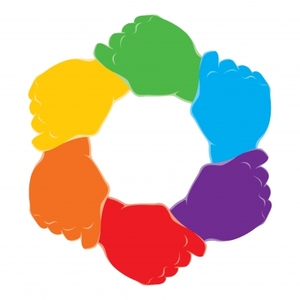 Date: Sunday, January 7, 2018
Wednesday, February 28, 2018

Price per person: $125
Patron Price: $150
NOTE: This course will be open January 1, however, registration is available until January 7.

Cultivating Dignity — The Bedrock of All Diversity
In this course, which includes 5 live meetings, we aim to create a brave and caring space to explore the often emotionally charged topics that arise when we look closer at socially constructed hierarchies based on gender, gender identity, sexual orientation, race, class, and physical, mental, or perceptual characteristics.
When we open our hearts and honestly look at the myriad of attitudes and beliefs we've unconsciously adopted from the cultures we grew up in, and hold the often uncomfortable feelings in basic goodness, we can begin to be more aware of how we all actually support a social system that advantages some and disadvantages others. With greater awareness, we have a choice to act in more conscious ways that can change the fabric of society. The ground of this exploration is unconditional wakefulness, vast open space that glows with caring warmth. We bring out not only our own human decency but the dignity of others. We will use meditation, experiential exercises, discussion, readings, and videos to "Cultivate Dignity - the Bedrock of all Diversity."
Live Meetings: Sundays at 10am - 12:15 Noon Pacific / 1pm - 3:15pm Eastern
January 7

January 14

January 21

January 28

February 4

Cafe hours, scheduled below, will offer opportunities to meet with teachers to discuss course material in small groups.
Thursday, Jan. 11, 5 pm Pacific Time

Thursday, Jan. 18, 5 pm Pacific Time

Thursday, Jan. 25, 5 pm Pacific Time

Thursday, Feb. 1, 5 pm Pacific Time

Thursday, Feb. 8, 5 pm Pacific Time
Reading, video, contemplation, and writing exercises between classes will deepen students' journey during this course. The estimated amount of time you would spend between weekly classes is an hour or less.
We ask that each participant make a commitment to participate in

ALL

5 classes. Before you register, please check your calendar to be sure you can attend each of the 5 classes.
About the Teachers
Michaela McCormick
has been a student of Sakyong Mipham Rinpoche since 2005. She is the Diversity Coordinator for the Portland Oregon Shambhala Meditation Center, leader of Queer Dharma, a meditation instructor, a teacher of introductory classes, and a member of the Diversity Working Group for Shambhala International. For 25 years she worked as a teacher, trainer, and practitioner of conflict resolution and public dialogue. For longer than that she has been a community organizer/activist. She has written two memoirs and now writes poetry and essays on social and spiritual themes
Elaine Yuen
Upadhyaya Elaine Yuen is a minister ordained in the Shambhala Buddhist tradition, a Senior Teacher within the Shambhala mandala, and Associate Professor of Religious Studies and Chair of the Wisdom Traditions Department at Naropa University in Boulder, Colorado. At Naropa, she teaches courses on spirituality and ritual, Buddhism, and pastoral care. She has been a member of the International Shambhala Diversity working group for over 10 years, and continues her exploration of contemporary life through many activities as a teacher, parent, and artist.
Jeff Scott
has been practicing in the Shambhala Lineage since 1998, holds a Master's Degree in Buddhist Studies and Tibetan Language from Naropa University, and is currently the
Director of Path and Culture
at the Halifax Shambhala Centre.
Registration Options:
Regular $125

Patron $150

Generosity Policy. We want to make this program available to all and will work with you to ensure your participation. Request a discount of 25% or 50% using the link just above the Register Now button. For a further discount or scholarship, please write to

[email protected]

.
Enrollment is limited to 14 participants.