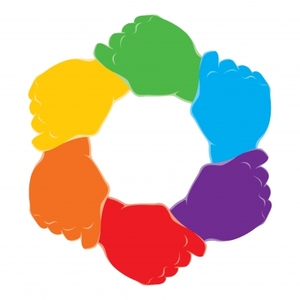 Date: Saturday, September 8, 2018

Teachers : Joseph Nutini & Nikki Hunt & Acharya Charlene Leung
Price per person: $125
Patron Price: $150
Cultivating Dignity II: A Deeper Dive
This course is designed for individuals who have taken Cultivating Dignity: The Bedrock of All Diversity online course or are engaged in diversity/inclusivity work within Shambhala. This will be a cohort learning and support environment as we further explore issues of diversity and inclusivity within Shambhala and in society. Our intention is to create a supportive environment for us to explore what arises from this exploration.
This will be a collaboration for bringing together Shambhala culture, language and concepts with anti-oppression work. We see this course as an ideas incubator where we can explore how we talk, how we communicate and possible actions. We hope this course will provide the base for an on-going community of support after the course ends.
Course Facilitators: Joe Nutini & Nikki J Hunt with Acharya Charlene Leung
Course details: This course will include time for relationship building and sitting together. The format will include small informational sessions, exercises such as scenario/role playing, and small group exploratory discussions. Participants will also be asked to participate in small groups outside of our meeting times to prepare a short talk on a related topic of the group's choice. This course will begin with a half-day online retreat followed by three shorter bi-weekly meet-ups. Participants are expected to commit to the retreat and all of the meetings.
PLEASE NOTE: Class size is limited to 12 participants.

Participants should also note that this is a pilot course in electronic format.
Course Dates
Half-day Retreat: Saturday September 8th12p-5p Pacific time (3 - 8pm Eastern)

Biweekly Meet-ups: Saturdays - September 15, 29 and October 13, 27, from 1 - 3:15pm Pacific time (4 - 6:15pm Eastern) Live sessions will use Zoom. Details to be announced.
(To check the times in your location, see this link.)

Prerequisite: Cultivating Dignity I: The Bedrock of All Diversity, or with consent of instructors – contact Joe Nutini at [email protected]
Registration Fee: $125/person; $150 patrons; assistance available
About the Teachers
Joe Nutini, MSW. Joe is a queer and transmasculine identified person of Assyrian, Italian and Persian descent. His career of choice is social work, where his primary focuses include youth, trauma, LGBTQ issues, instersectionality and combining spirituality with social services. He is also an interfaith minister, hypnotherapist, reiki practitioner and writer. Joe has also been engaged in activist work, community education and development since his late teens. He has been a long-time seeker on the path and has been both practicing and providing education on mindfulness and meditation for many years. He has been involved with Shambhala for almost four years and plans on continuing to follow the path where it leads him.
Nikki J Hunt graduated with her Master of Divinity degree from the Pacific School of Religion in May 2017 and is an ordained Unitarian Universalist minister. Starting August 2018 she will be doing a year long chaplain residency in San Francisco. Nikki has been working with her partner Joe Nutini to provide inclusivity and other related trainings to Shambhala centers and other organizations since 2016. Other experience includes six years doing group facilitation work with the Milwaukee LGBT Center, and training as an Alternatives to Violence Project facilitator.
Acharya Charlene Leung, a student of Shambhala since the early 1980's, serves as the Chairperson of the Diversity Working Group for Shambhala International. In addition to teaching and mentoring in Shambhala, she co-facilitates groups for the UNtraining, an organization devoted to healing personal and social oppressions. She practices Chinese medicine and teaches qi gong in the San Francisco Bay Area.
Registration Options:
Regular $125
Patron $150
Generosity Policy. Request a discount of 25% or 50% using the link just above Register Now. For a further discount or scholarship, please write to

[email protected]

.