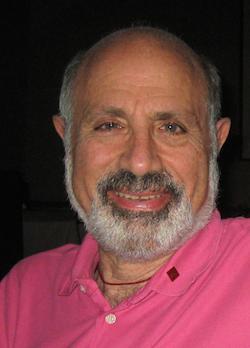 Date: Thursday, November 15, 2018
Monday, December 31, 2018

Teacher : Jeff Rubin
Price per person: $149
Patron Price: $200
Unconditional Healing: Finding Well-Being Through Adversity
So much of our perspective of health is wrapped around a faulty premise. We've been led to believe that healing is equivalent to curing (any disease) or fixing (any obstacles that arise). But some situations in our life are so unwieldy and overwhelming that they are un-resolvable with this limited mindset and approach. The very idea that we could remain healthy while stricken with cancer is considered patently absurd, yet the truth of the matter is that our health is so much more than the physical realm alone.
In truth, genuine health and well-being is unconditional, omnipresent, and inherent to human beings, no matter what circumstances befall us. The means for realizing that and working with the entire range of our physical, mental, emotional, and spiritual health is a path known as Unconditional Healing.
With this shift in our attitude and approach, illness and adversity can provide the auspicious circumstance for us to become:
More present

More accepting and compassionate to ourselves and others

More open to our deepest self.



In this 6-week course, participants will learn:
The four components of health and how to work with each

The universal obstacles that accompany illness and adversity

How to view pain and adversity as a spiritual path

How to connect to one's unconditional health
The course consists of:
6 recorded video presentations by Jeff Rubin

Weekly readings and meditation practice

An interactive discussion forum

Topics for contemplation and/or journaling

2 live sessions with the teacher and course mates, dates to be announced.
Prerequisites: The desire to take a contemplative, meditative approach toward illness and the inevitable adverse circumstances in our life. Meditation experience is not required but complements the course.

About the Teacher
Jeff Rubin is a senior teacher in the Shambhala Buddhist tradition. He spends much of his time speaking and writing about Unconditional Healing, and facilitating Healing Circles in Manhattan. See the Unconditional Healing website for more about Jeff and his work.

About Our Courses
Our courses feature senior Shambhala teachers, an online community of participants, and facilitation by an experienced course leader. Over 6 to 8 weeks, course participants view recorded teachings, then gather in the online learning environment to discuss, contemplate and engage in exercises aimed at deepening their understanding.
When Does the Class Meet?
The course is asynchronous. You may view the recorded talks at your convenience. The recommended schedule is to view one talk each week and complete the associated readings and exercises in the module. There are several recorded talks, as well as live sessions that are scheduled; the course is open for 8 weeks. Recordings of live sessions will be available.
How Much Time Does it Take?
Most participants spend an hour or so per week on the course. Allow yourself time to do the readings, meditation practices and other assignments. It's a good idea to schedule the time on your calendar as you would for a face-to-face class.
Registration Options

Early Bird Discount. The Early Bird course rate of $99 is available until two weeks before course opens. To take the discount at Registration, please use this coupon code:

CCSTEE

.
Regular Amount. The regular course rate of $149 applies 2 weeks prior to the start date (unless otherwise stated).

Patron. The Patron rate of $200 supports our efforts to connect teachers and learners through online programs. In particular, it helps us offer the generosity policy to those in need.
Generosity Policy. We want to make these programs available to all and will work with you to ensure your participation. Request a discount below, before you register. For a further discount or scholarship, please write to [email protected].