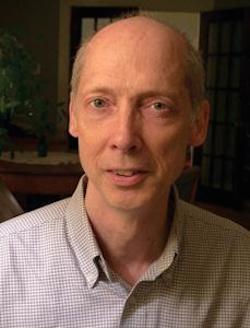 Date: Saturday, March 9, 2019
Saturday, April 6, 2019
Saturday, April 27, 2019
Saturday, May 11, 2019
Saturday, June 8, 2019

Teacher : Lodro Dorje Holm
Price per person: $149
Patron Price: $200
Price for Centers: $450
Price for Groups: $300
Kagyu Mahamudra Series Year 7
Continuing in the series of the Kagyu Mahamudra teachings, this online course will include monthly sessions with the Dorje Loppon Lodro Dorje, online and in-person study groups, as well as other resources that will be available in the online course format.
This course is open to all Vajrayana practitioners (tantrikas as well as sadhakas).
Penetrating Wisdom: The Aspiration of Samantabhadra
Commentary on this famous aspiration-prayer by Ponlop Rinpoche and the Fifteenth Karmapa, with reference to Shambhala and vajrayana teachings by the Sakyong and the Druk Sakyong.
A powerful statement of how to relax into the original ground of basic goodness.
Principal Text: Penetrating Wisdom, The Dzogchen Ponlop Rinpoche, Snow Lion 2006
Optional resource: A Lullaby to Awaken the Heart, The Aspiration Prayer of Samantabhadra and its Tibetan Commentaries, Karl Brunnholzl, Wisdom Publications 2018.

Five live sessions Saturdays at 2pm Atlantic - Recordings will be available. (To check the time in your location, see this link.)
Our main practice for the class will be the Sadhana of Mahamudra and some mahamudra instructions
READING FOR THE CLASS MEETINGS
Listed here are the Parts, Chapters and Page numbers from Penetrating Wisdom. (Additional resources will be posted from Mahamudra, Ocean of Definiitive Meaning, and Flight of the Garuda). Please also read the Aspiration Prayer itself several tim
Sat March 9 Session 1
Part 1: Faith - Aspiration Prayer; Vajra Master; Lineage Principle; Guru Disciple Relationship, pp. 5—21 (17 pp)
Part 2: Dzogchen - Great Perfection; 5 Aspects; Recognizing Rigpa, pp. 25—37 (13 pp)
Sat April 6 Session 2
Part 3: Fundamental Ground - Basic Purity; Ground and Fruition, pp. 40—59 (19 pp)
Sat April 27 Session 3
Part 4: Experiencing Liberation - Spontaneous Awareness; Five Wisdoms; Buddha Families; Deity Principle, pp. 63—85 (23 pp)
Sat May 11 Session 4
Part 5: Recognition - Bewildered Ignorance; Five Poisons; Ground of Confusion, pp. 89—106 (28 pp)
Sat June 8 Session 5
Part 6: Dualism - Attachment to Pleasure; Fruit of Clinging; Fruit of Aversion; Inflated Mind; Continuous Struggle; Mindless Apathy, pp. 111—140 (30 pp)
Part 7: Conclusion - Concluding Aspirations; The Benefit, pp. 149—154 (6 pp).
Organizing Study of the Material
It is highly recommended that, if possible, you organize a local group study and practice of this material. The Loppön will provide a course syllabus to assist in pacing and coordinating the source readings. Typically, one or two group sessions are needed to cover the material in between the online talks. This structure has worked well for many local groups over the past four years in studying the teachings of Khenpo Tsultim and the Ninth Karmapa.
New: Live Online Study Groups
Participants without a local study group can schedule Zoom meetings with each other through the course facilitator.
In addition it is strongly recommend that you become a member of the Shambhala Network Group called Kagyu Mahamudra Forum, where many other resources are located. However, all the resources needed for this course will be available in the online course format.
About Advanced Studies
The Shambhala Online Advanced Studies courses are designed to support vajrayana practitioners as they develop their practice and deepen their understanding between major programs. Through rigorous study, relating with peers, and mixing the teachings with daily life, Advanced Studies participants engage in a powerful learning experience.
Each course features a senior Shambhala teacher, interaction with an online community, and facilitation by an experienced course leader. Participants view recorded or live teachings, then gather in the online learning environment to discuss, contemplate and engage in exercises aimed at deepening their understanding.
Participants work together to reveal their inherent wisdom. Engaging in the course brings the teachings into daily life, supporting the vision of creating enlightened society.
When Does the Class Meet?
The course consists of live sessions as scheduled above, and suggested readings. Live sessions will be recorded. The online course is asynchronous. You may view the recorded talks and complete the modules at your convenience.
Registration Options
Individual rate: $149. Centers: $450. Groups: $300.
(Centers and Groups, please register with your Shambhala account. See instructions here if you don't already have one.)

Patron. The Patron rate of $200 supports our efforts to connect teachers and learners through online programs. In particular, it helps us offer the generosity policy to those in need.
Generosity Policy. We want to make the teachings available to all and will work with you to ensure your participation. Click on the Request a Discount link below before you register, to receive a 25% discount code to use at checkout. To request a further discount or scholarship, write to [email protected].

A Heart Gift may be offered at this link.