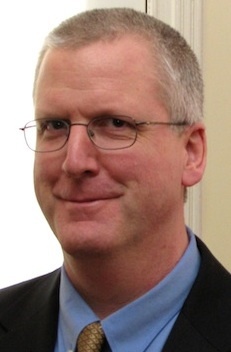 Price per person: $108
Patron Price: $150
Shambhala Kurukulla practitioners are warmly invited to join Walker Blaine for a five-class, in-depth exploration of Sakyong Mipham Rinpoche's Kurukulla Sadhana. Much more than a review of the practice instructions, each class presents general information about vajrayana liturgical practice, then expands on the presentations in the Kurukulla Sadhana Practice Manual. This online offering is designed for people doing the Werma Sadhana as a first vajrayana sadhana practice, but it will be of interest to more seasoned sadhakas as well.
Short readings and practice assignments supplement each class. This series is suitable for individual study and for use at practice intensives.
Prerequisite: Participants must have received the Kurukulla abhisheka from Sakyong Mipham Rinpoche.
Walker Blaine is Master of Liturgies to Sakyong Mipham Rinpoche. He has been part of the Shambhala community for 30 years and has studied intensively with Khenpo Tsültrim Gyamtso Rinpoche. Walker's ebook, The Great River of Blessings an account of the Rinchen Terdzö received by the Sakyong Mipham Rinpoche in the winter of 2008-2009, can be downloaded at the Sakyong Foundation. His two CDs of Buddhist music can be sampled on iTunes and at http://www.highlandeyes.com. He is currently working on a book about pilgrimage and lives with his wife in Halifax, Nova Scotia.
About Our Courses
The Shambhala Online Advanced Studies courses are designed to support vajrayana practitioners as they develop their practice and deepen their understanding between major programs. Each course features a senior Shambhala teacher, interaction with an online community, and facilitation by an experienced course leader. Participants view recorded or live teachings, then gather in the online learning environment to discuss, contemplate and engage in exercises.
Hallmarks of the advanced studies courses are discussion forums and dialogues where participants work together to reveal each other's inherent wisdom. Course participants are encouraged to bring the teachings into their daily lives, homes, workplaces and communities to create enlightened society on the spot.
When Does the Class Meet?
This program consists of five pre-recorded classes, which can be completed on your own schedule.
How Much Time Does it Take?
The talks average 45 minutes in length. Allow yourself time to do the readings, practices and other assignments. It's a good idea to schedule the time on your calendar as you would for a face-to-face class.

Registration Options

Regular Amount. The regular course rate is $108 per person for this course.

Patron. The Patron rate of $150 supports our efforts to connect teachers and learners through online programs. In particular, it helps us offer the generosity policy to those in need.
Generosity Policy. We want to make the teachings available to all and will work with you to ensure your participation. Click on the Request a Discount link before you register, just above the Register Now link, to recive a discount code to use at checkout. For a further discount or question about payment, write to [email protected].