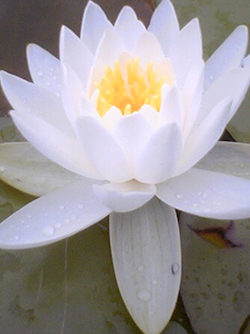 Price per person: $108
Patron Price: $149
Price for Centers: $300
Price for Groups: $200
A Year of Deepening in Compassion
The path of the Bodhisattva Warrior begins with developing affection for ourselves and expands this to others, dissolving the barriers that divide us. To support this practice, the Shambhala Acharyas have offered to lead the community in a year long series of talks, contemplative and meditation practices from the Buddhist Mahayana teachings of our lineage.

Through Shambhala Online, these talks began February of 2019 and concluded January 2020. Throughout the year, the main practice was tonglen, taught by Ani Pema Chodron with both a guided meditation and an audio talk that will be posted on the home page for the course. Additionally, live online talks by acharyas introduced and supported other practices of the Mahayana.
The year's teachings are divided into four seasonal themes. Every three months a new course began but the program is continuous. Within each season, acharyas offered talks that related to that topic with their own personal approach. There are online discussion forums for each season.

The themes for the four seasons echo the virtues of the Four Dignities of the Shambhala Path.
Part I: Tiger, friendly to self and merciful to others: The Four Immeasurables

Part II: Lion, The Joyful Snow Lion and the Paramitas
Part III: Garuda, space beyond hope and fear: Heart Sutra and Sunyata

Part IV: Dragon, compassionate engagement: Lojong, mind training
Part 1 - The Four Limitless Ones, is the first course of the four-part series exploring the Shambhala Mahayana teachings. This course includes Tonglen instruction and an audio talk by Acharya Pema Chodron and an introduction to The Four Limitless Ones.
Five recorded classes with led by a different Acharya.

Live sessions were recorded and are available in the course.

Readings and book suggestions to deepen our understanding of these teachings

Contemplations to help us integrate these fundamental teachings into our daily lives

A discussion forum.
Recordings of live sessions on the following topics are available within the course.
Shamatha and Maitri: Establishing the Foundations for our Mahayana Journey with Acharya Susan Chapman
Equanimity with Acharya Eve Rosenthal
Loving Kindness with Acharya Fleet Maull
Compassion with Acharya Dale Asrael
Sympathetic Joy and Course Conclusion with Acharya Dan Hessey
Registration Options
Individual rate: The regular course rate is $108

.

Center and Group rates:

$300 Centers, $200 Groups

Patrons: The Patron rate of $149 supports our efforts to connect teachers and learners through online programs. In particular, it helps us offer the generosity policy to those in need.
Package Discount (includes all four courses):
* * * * *

Generosity Policy. We want to make the teachings available to all and will work with you to ensure your participation. Log in and click on the Request a Discount link below before registering to receive a coupon code to use at checkout. For a further discount or scholarship, write to r[email protected].
Click here for our Refund Policy.
Questions? Write to [email protected].