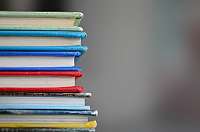 Date: Saturday, May 11, 2019

Teacher : Acharya Fleet Maull
Price per person: $5
Patron Price: $10
Price for Centers: $20
Price for Groups: $15
Welcome to this new initiative offered by Shambhala Online!
The Shambhala Online Book of the Month is an opportunity to learn about the recently published books from our many wonderful Shambhala authors and get to know them a little!
Each author will present the book's main teaching and share what inspired them to write about it. Their presentation will be followed by a Q&A where you will be able to engage them and explore their past, current and future offerings.
......................................................................................
Featured Book for May



Radical Responsibility: How to Move Beyond Blame, Fearlessly Live Your Highest Purpose, and Become an Unstoppable Force for Good
by Fleet Maull, PhD
What is the greatest obstacle to fulfillment, success, and happiness? "It's the belief that your current situation, whatever it is, has the power to determine your future," teaches Fleet Maull.
Before he was a revered meditation teacher, Maull served 14 years in prison for drug
trafficking. During that time, he embarked on a path of transformation and service that
has helped tens of thousands -- from inmates to hospice patients to top-level business
leaders. With Radical Responsibility, he invites us to experience for ourselves the life-
changing journey from victim to co-creator.
"When we escape the belief that we are limited by our circumstances or others, we
access the full power of our authentic selves," writes Maull. Through teachings,
practices, and Maull's deep empathy for those in challenging life situations, this step-by-step book shows us how. If you pre-order the book here before May 13, you can get a free Radical Responsibility course--valued at $397.
About the Author
Fleet Maull Ph.D. is an author, consultant, trainer, meditation teacher, and executive coach who facilitates deep transformation for individuals and organizations through his philosophy and program of Radical Responsibility®. He is a tireless and dedicated servant leader working for positive social transformation.
Fleet is an acharya in the Shambhala International meditation community, and he is also a Roshi (Zen master) and dharma successor of Roshi Bernie Glassman in the Zen Peacemakers community, an international movement integrating Zen and social action throughout the world.
.......................................................................................................
Join live or watch later!

This live session took place on Saturday, May 11.
Please register (log in below) for access to view the archived video.

Fee: $5 / Patron $10 / Centers $20 / Groups $15

Questions? Write to [email protected].
To view the full schedule of our Shambhala Online Book of the Month presentations, please click here.