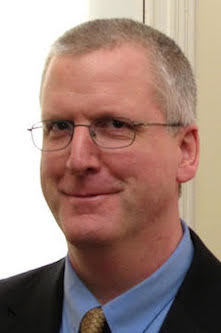 Teacher : Walker Blaine
Price per person: $108
Patron Price: $149
Price for Centers: $399
Price for Groups: $249
Six Talks on the Protector Principle and Protectors
This recorded course, which consists of six-talk on protector principle and the protector chants, is open to all Shambhala practitioners. It focuses on understanding the purpose of the different protector chants, the meaning of protector principle, and how it is applicable to everyday life.
Talk 1 - Protector Principle and The Shambhala Protector Chant
Talk 2 - Protectors of the Three Courts & the Structure of Protector Chants
Talk 3 - Four-Armed Mahakala, Vetali, and the Kagyu Lineage
Talk 4 - Ekajati, Vajrasadhu, and the Nyingma Lineage
Talk 5 - Magyal Pomra, Gesar, and the Shambhala Lineage
Talk 6 - The Concluding Request to the Protectors
Each class begins with the Shambhala Lineage Supplication and a short White Tara practice, followed by the talk and discussion.
This course is open to everyone practicing in the Shambhala Buddhist tradition.
Published editions of the chants that we will be studying may be ordered from the Nalanda Translation Committee.
About the Teacher
Walker Blaine has studied and practiced in the Shambhala tradition for 35 years. For the last ten years, his primary focus has been the support of vajrayana aspects of the Shambhala path through writing, composition of ritual instructions, program support, overseeing transcription, assisting in Tibetan language translation, and caring for the texts and instructions of the Shambhala Buddhist tradition. Walker's ebook, The Great River of Blessings, an account of the Rinchen Terdzö received by the Sakyong in the winter of 2008-2009, can be downloaded here. His two CDs of Buddhist music can be sampled on iTunes. In 2016 he premiered a five-act Shambhala comedy, Norbu and the Mystery of the Missing Ratna. He lives with his wife Patricia and their son Griffin Arrow in Halifax, Nova Scotia.
When Does the Class Meet?
Live classes were recorded and are available for viewing within the course. You may complete this course on your own schedule.

Registration Options

Individual rate: The regular course rate is $108

.

Center and Group rates: $399 Centers, $249 Groups
Patrons: The Patron rate of $149 supports our efforts to connect teachers and learners through online programs. In particular, it helps us offer the generosity policy to those in need
Pay Another Amount

. Please consider the value of the course to you in the context of your personal circumstances when making an offering.
Questions? Write to [email protected].
NOTE to Centers and Groups: Please register with your Shambhala account. Click here for instructions on creating an account.