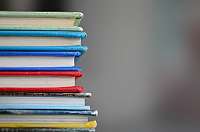 Date: Tuesday, June 11, 2019

Teacher : Ellen Mains
Price per person: $5
Patron Price: $10
Price for Centers: $20
Price for Groups: $15
Welcome to this new initiative offered by Shambhala Online!
The Shambhala Online Book of the Month is an opportunity to learn about the recently published books from our many wonderful Shambhala authors and get to know them a little!
Each author will present the book's main teaching and share what inspired them to write about it.
Their presentation will be followed by a Q&A where you will be able to engage them and explore their past, current
and future offerings.
......................................................................................
Featured Book for June

Buried Rivers: A Spiritual Journey into the Holocaust
by Ellen Mains
Can "basic goodness" embrace the hard realities of human violence and genocide? This is the question that motivated Ellen Korman Mains to travel to Poland in 2006, after sensing that beings who had died in the Holocaust were reaching out to her, imprisoned in their pain.
With extremes of nationalism again on the rise, Ellen's memoir takes its readers on both a historical and uplifting spiritual journey that touches not only the darkest chapter in human history, but in Ellen's case, her own inherited trauma. Relying on her training as a Buddhist practitioner and student of Chogyam Trungpa, Rinpoche, her willingness to be vulnerable and open to the unknown also brings her in touch with unseen ancestors who provide support and further inspiration.
Beyond recovering her family's lost history, "Buried Rivers" explores connections between Judaism and Buddhism, spirituality and trauma, and the challenge of family loyalties and religious boundaries. Winner of a 2018 Nautilus Silver Book Award and 2019 Independent Publisher Bronze Medal.
Ellen Korman Mains is the daughter of Polish-born Holocaust survivors and a senior Shambhala teacher who became a close student of Chogyam Trungpa, Rinpoche in 1971. In addition to leading meditation programs in the U.S. and Europe, she became a close student of the late Kanjuro Shibata Sensei, XX, and taught Kyudo (The Way of the Bow) at Naropa University and internationally.
Ellen enjoys speaking about the convergence of spirituality and social change, and the value of ancestral connection. As a certified Focusing trainer, she is also works personally with individuals. Born in Montreal and a resident of Boulder, she is a citizen of Canada, the U.S. and Poland.
* * * * * * * * *
Join live or watch later!

The live session took place on Tuesday, June 11.
Fee: $5 / Patron-$10 / Center-$20 / Group-$15

Please register (log in below) for access to the archived video recording.
Questions? Write to [email protected].

To view the full schedule of our Shambhala Online Book of the Month presentations, please click here.