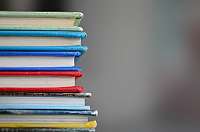 Date: Tuesday, July 16, 2019

Teacher : Acharya Noel McLellan
Price per person: $5
Patron Price: $10
Price for Centers: $20
Price for Groups: $15
Welcome to this new initiative offered by Shambhala Online!
The Shambhala Online Book of the Month is an opportunity to learn about the recently published books from our many wonderful Shambhala authors and get to know them a little!
......................................................................................
PLEASE REGISTER TO GET ACCESS TO THE RECORDING!
Featured Book for July
Teaching with Bravery: Meditation and Heart Advice for Teachers

by Noel McLellan
Teaching With Bravery is a guidebook for teachers or anyone interested in uncovering their own, innate wisdom as a foundation for transforming their work with children and young people.
Teachers are often overwhelmed, undervalued, and disempowered in their roles. At the same time, they are uniquely situated to influence the lives of young people and even to change the world.
This book offers a new vision for teachers as the architects of a more compassionate society, as well as methods to engage with teaching as a journey of self-realization.
Fee: $5 Individual / Patron $10/ Center $20 / Group $15
Questions? Write to [email protected].

To view the full schedule of our Shambhala Online Book of the Month, please click here.