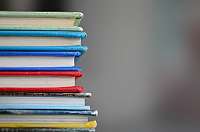 Date: Saturday, September 14, 2019

Teacher : Erika Berland
Price per person: $5
Patron Price: $10
Price for Centers: $20
Price for Groups: $15

Welcome to this new initiative offered by Shambhala Online!
The Shambhala Online Book of the Month is an opportunity to learn about the recently published books from our many wonderful Shambhala authors and get to know them a little!
Each author will present the book's main teaching and share what inspired them to write about it.
Their presentation will be followed by a Q&A where you will be able to engage them and explore their past, current
and future offerings.
......................................................................................

Featured Book for September
Sitting: The Physical Art of Meditation
By Erika Berland
If you're curious about integrating body awareness deeper into your meditation practice, we invite you to join Erika Berland for an exploration and discussion of these topics from her new book Sitting: The Physical Art of Meditation.
For many meditators, specific and detailed instruction in the sitting posture of meditation has made the difference between the struggle to conform to an ideal posture or the ability to relax into the posture as a perfect expression of joy and freedom.
Sitting is a handbook for deepening your experience of the ancient posture of sitting meditation. Drawing on research in somatic education and experiential anatomy, guided exercises can help you release tension and stress and increase your body awareness in your daily life. At the core of this guide are practical and experiential techniques that you can work with over many months and years.

About the Author
Erika Berland has had a long and distinguished career in the fields of performance, movement and massage therapy, and the integration of dance, physical theater and contemplative practice with somatic education. She is a founding faculty and co-creator of the unique movement curriculum of the MFA Theater: Contemporary Performance Program at Naropa University. An early student of the founder of Shambhala, Chogyam Trungpa Rinpoche, and a long time teacher of meditation, her research includes the integration of meditation practice and view in the Shambhala tradition with performance techniques and holistic support for the performer.
....................................................
Join live or watch later!
The live session is scheduled for Saturday, September 14 at 3:00 pm (Atlantic)
11:00 am (Pacific) / 12:00 pm (Mountain) / 1:00 pm (Central) / 2:00 pm (Eastern) / 3:00 pm (Atlantic) / 19:00 (UK) / 20:00 (Central Europe)
Fee: $5 Individual / Patron $10/ Center $20 / Group $15
Please register (log in below) so we can send you:
- A link to participate in the live event
- Access to view the archived video after the live event concludes
Questions? Write to [email protected].
To view the full schedule of our Shambhala Online Book of the Month, please click here.