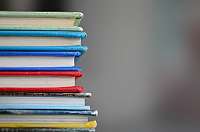 Date: Saturday, October 19, 2019

Teacher : Dr. Robert Paul
Price per person: $5
Patron Price: $10
Price for Centers: $20
Price for Groups: $15

Welcome to this new initiative offered by Shambhala Online!
The Shambhala Online Book of the Month is an opportunity to learn about the recently published books from our many wonderful Shambhala authors and get to know them a little!
Each author will present the book's main teaching and share what inspired them to write about it.
Their presentation will be followed by a Q&A.
......................................................................................
Featured Book for October
Buddhism and Modern Physics: From Individuals to Relations
Volume 1: Non-Technical Summary
Volume 2: Scholarly Edition
By Robert Alan Paul
Middle-way Buddhism (Madhyamaka) tells us that nothing has inherent nature: all things are śūnya, empty of their own nature, and therefore they manifest as bundles of relations instead of being independently identifiable objects. In this book we examine physical phenomena to determine whether that tenet stands under scrutiny by modern standards of Western philosophy and logic, philosophy of science and physics. Volume 1 is introductory, yet still develops detailed nuances in all relevant topics, while Volume 2 gets deep into the weeds of academic controversies.
You can purchase the book here, if in Canada,
and here for the US.
About the Author
Robert Alan Paul has been a practicing Buddhist in the Kagyu, Nyingma and Shambhala lineages for more than 40 years. He also was a practicing physicist for 20 years and science educator for 20 more. He has master's degrees in physics, mathematics and philosophy, and holds an interdisciplinary Ph.D. in physics, Western analytic philosophy, philosophy of science, and Madhyamaka.
....................................................
Join live or watch later!
The live session is scheduled for Saturday, October 19 at 3:00 pm (Atlantic) at:
11:00am (Pacific) / 12:00pm (Mountain) / 1:00pm (Central) / 2:00pm (Eastern) / 3:00pm (Atlantic) / 19:00 (UK) / 20:00 (Central Europe)
Fee: $5 Individual / Patron $10/ Center $20 / Group $15
Please register (log in below) so we can send you:
- A link to participate in the live event
- Access to view the archived video after the live event concludes
Questions? Write to [email protected].
To view the complete schedule of our Shambhala Online Book of the Month offerings, please click here.