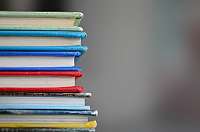 Date: Saturday, November 9, 2019

Teacher : Holly Gayley
Price per person: $5
Patron Price: $10
Price for Centers: $20
Price for Groups: $15

Welcome to this new initiative offered by Shambhala Online!
The Shambhala Online Book of the Month is an opportunity to learn about the recently published books from our many wonderful Shambhala authors and get to know them a little!
Each author will present the book's main teaching and share what inspired them to write about it.
Their presentation will be followed by a Q&A where you will be able to engage them and explore their past, current
and future offerings.
......................................................................................
Featured Book for November
Inseparable Across Lifetimes: The Lives and Love Letters of the Tibetan Visionaries Namtrul Rinpoche and Khandro Tāre Lhamo
By Holly Gayley
An inspiring and intimate tale set against the turmoil of recent Tibetan history, Inseparable across Lifetimes offers for the first time the translations of love letters between two modern Buddhist visionaries. The letters are poetic, affectionate, and prophetic, articulating a hopeful vision of renewal that drew on their past lives together and led to their twenty-year partnership.
This couple played a significant role in restoring Buddhism in the region of Golok once China's revolutionary fervor gave way to reform. Holly Gayley, who was given their correspondence by Namtrul Rinpoche himself, has translated their lives and letters in order to share their remarkable story with the world.
About the Author
Holly Gayley is a scholar and translator of Buddhist literature in contemporary Tibet. An early enthusiasm for travel in Himalaya led her to pursue academic training, first an M.A. in Buddhist Studies at Naropa University and then a Ph.D. at Harvard University in Tibetan and Himalayan Studies. Author of Love Letters from Golok: A Tantric Couple in Modern Tibet (2016) and co-editor of A Gathering of Brilliant Moons: Practice Advice from the Rime Masters of Tibet (2017), she serves as Associate Professor of Buddhist Studies at the University of Colorado Boulder and Co-Chair of a five-year seminar on "Translational Religious Expression: Between Asia and North America" at the American Academy of Religion. Holly also regularly leads meditation workshops and retreats.
....................................................
Join live or watch later!
The live session is scheduled for Saturday, November 9 at 3:00 pm (Atlantic)
11:00 am (Pacific) / 12:00 pm (Mountain) / 1:00 pm (Central) / 2:00 pm (Eastern) / 3:00 pm (Atlantic) / 19:00 (UK) / 20:00 (Central Europe)
Fee: $5 Individual / Patron $10/ Center $20 / Group $15
Please register (log in below) so we can send you:
- A link to participate in the live event
- Access to view the archived video after the live event concludes
Questions? Write to [email protected].
To view the full schedule of our Shambhala Online Book of the Month offerings, please click here.