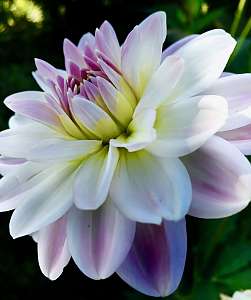 Date: Sunday, July 28, 2019
Sunday, August 11, 2019
Sunday, August 25, 2019
Sunday, September 8, 2019
Sunday, September 22, 2019
Sunday, October 6, 2019

Price per person: $108
Patron Price: $149
Price for Centers: $300
Price for Groups: $200
A Year of Deepening in Compassion
Shambhala Online is pleased to offer a year-long series of Buddhist Mahayana teachings taught by the Shambhala Acharyas. These live events began in February 2019 and will conclude in January 2020.
The teachings are divided into four seasonal themes, with a new course beginning every three months. Within each season, acharyas will be offering talks that relate to that topic with their own personal approach. There will be one online discussion group for each season.
The themes for the four seasons echo the virtues of the Four Dignities of the Shambhala Path.
February 10 - April 21: Friendly Tiger: The Four Immeasurables (You can still register here!)
May 5 - July 14: Joyful Snow Lion: The Paramitas
July 28 - October 6: Fearless Garuda: Emptiness and Absolute Bodhicitta
October 20 - January 19: Dragon: Lojong and Compassionate Engagement
...........................................................................
Part III
Fearless Garuda: Emptiness and Absolute Bodhicitta

is the third course of the four-part series exploring the Shambhala Mahayana teaching. The power of the Mahayana comes from its clarity regarding the true nature of reality. This clarity is described as penetrating insight (prajna), that sees that the world is actually different from what we habitually think it is. Instead of assuming that beings, objects and systems are solid, truly existing independently, the bodhisattva sees that everything is empty of concepts and reference points (shunyata).

The course includes:
Five live classes with an Acharya with an opportunity for Q&A.

Access to the recordings, which will be available in the course if you miss a session.


A live discussion led by the Acharyas. (Live discussions are not recorded.)

Readings and book suggestions to deepen our understanding of these teachings

Contemplations to help us integrate these fundamental teachings into our daily lives

A discussion forum.

Schedule for Live Sessions and Talks (all Sundays)
For those unable to attend, all live sessions will be recorded and available within the course.
July 28 - Going Beyond Concept: Prajna and Absolute Bodhicitta with Acharya Judith Simmer-Brown

August 11 - The Heart Sutra: Twenty-five Lines On How to Practice Prajña Paramita with Acharya David Schneider

August 25 - Wisdom and the Great Mother: Mahayana Feminine Principle with Acharya Judith Simmer-Brown

September 8 - Glimpses of Sunyana with Acharya Melissa Moore

September 22 - Prajna & Compassion: From Empathy to Compassion with Acharya Judith Simmer-Brown
October 6 - Live Group Discussion led by the Acharyas
Meeting times: 10am Pacific / 11am Mountain /12pm Central / 1pm Eastern / 2pm Atlantic / 6pm UK / 7pm Central Europe
Registration Options
Individual rate: The regular course rate is $108

.

Center and Group rates: $300 Centers, $200 Groups
Patrons: The Patron rate of $149 supports our efforts to connect teachers and learners through online programs. In particular, it helps us offer the generosity policy to those in need.
Package Discount (includes all four courses):
To register for Part I only: The Four Immeasurables, see this link.
To register for Part II only: The Joyful Snow Lion and the Paramitas, see this link.
Please note: Parts I and II are not prerequisites for Part III.
* * * * *

Generosity Policy. We want to make the teachings available to all and will work with you to ensure your participation. Log in and click on the Request a Discount link below before registering to receive a coupon code to use at checkout. For a further discount or scholarship, write to [email protected].
Click here for our Refund Policy.
Questions? Write to [email protected].
Please log in to register.