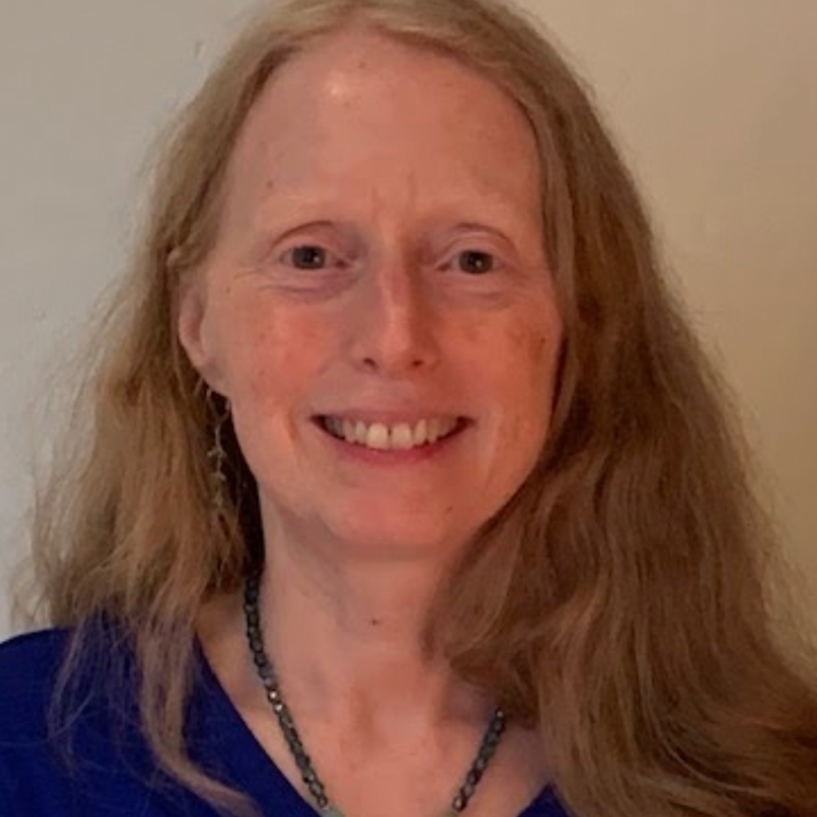 Date: Wednesday, June 19, 2019 (19:00 -20:15)

Price per person: $10
Patron Price: $20
Price for Centers: $60
Price for Groups: $40
Shambhala Online Weekly Dharma Gathering
" Discovering and Respecting Boundaries and Limits in Spiritual Practice"
with Karen Brown
All are welcome to join these weekly events, which include guided meditation and a talk and discussion with a featured guest teacher.
On June 19, we are grateful to have Karen Brown present a talk titled "Discovering and Respecting Boundaries and Limits in Spiritual Practice." Boundaries and limits are inherent capacities in living beings. The ability to signal "Yes" or "No" to the world around us is a skill that is central to our physical and psychological safety. The capacity to hold our boundaries and limits requires that we can sense them from the inside. The realm of spiritual practice may challenge our boundary skills due to the power imbalance between teacher and student. This dharma program will include both a short talk on boundaries and an experiential activity that may help you get in contact with your inner potential to hold your boundary and make choices from your own internal authority.

This tradition began at Shambhala New York in the early 1990s as a way to welcome the greater community into the Shambhala center. Today, many Shambhala centers around the world continue to host these events for members and friends of the Shambhala community. We hope that these events will allow us to collectively examine the issues facing our sangha and larger society by spotlighting new and fresh voices across our mandala.
The Shambhala Online Weekly Dharma Gathering series is hosted and curated by Dr. Shanté Paradigm Smalls. Dr. Smalls is a teacher in the Shambhala lineage and student of Sakyong Mipham Rinpoche. They are assistant professor of Black Culture and Literature, as well as as a performer and performance studies scholar. Dr. Smalls has published work on hip hop, film, queer performance, and a host of other scholarly topics. Connect with Shanté on social media: Facebook, Twitter, Instagram
Join live or watch later. When you register for a talk, you'll receive:
A link to view the event live

Access to view the archived video after the live event concludes

The cost is $10 for the General Public and $20 for Patrons who wish to pay-it-forward. Cost for Centers is $60, and $40 for Groups.
Because we are committed to making these programs accessible to all, there is also a 25% discount option that one can select for each talk (Click on the "Request a discount" link below). To request a further discount or scholarship, write to [email protected].

---
Schedule
7:00pm ET - Welcome & guided meditation
7:25pm ET - Dharma talk
7:55pm ET - Q&A with teacher
8:10pm ET - Announcements
---
About the Teacher

Karen R. Brown, LMHC, is a somatically oriented psychotherapist who specializes in working with traumatic stress through body-oriented and resource building pathways. Her subspecialty is training caregivers and first responders in self-care skills and the amelioration of secondary traumatic stress. Karen is a long time student of the dharma and maintains a private practice in New York City.
.