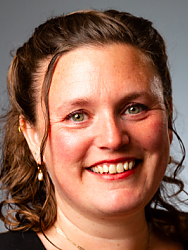 Date: Sunday, March 29, 2020
Thursday, April 30, 2020

Teachers : Sarah Lipton & Acharya Fleet Maull
Price per person: $108
Patron Price: $149
Price for Centers: $399
Price for Groups: $299
NOTE: Registration for this course which opened March 15, is available until March 29.

Bringing Vision to Earth: An In-Depth Journey
When we integrate our inner vision with our outer actions, we manifest brilliance. It actually is that simple.
Join long-time Shambhala practitioner and teacher Sarah Lipton (you may remember her from her tenure running The Shambhala Times...) for an in-depth journey into the process of connecting to our innate vision and bringing it down to earth in a tangible, practical and sustainable way.
Geared for these challenging times, this course is intended to guide meditation practitioners through tactical tools to bring our big-mind of meditation into practical use, here in the world where we live. This is what Sarah has been doing in her own life since she walked away from The Shambhala Times to launch her leadership development business: The Presence Point, and more recently her new nonprofit: Genuine, Inc. In Genuine - which is open and you are encouraged to join - Sarah is training her members in these very tools.
It is possible for us to enact actual change and transformation in our lives. This means taking radical responsibility for empowering our inner experience. Join Sarah and guest speaker Fleet Maull to learn how in this three-part course.
What this course covers:
Together we will learn how to lay the ground, clarify the path and articulate the fruition we want to see happen.

Fleet Maull

will join us to talk about how we can ensure we enlarge our inner purpose to be of benefit in the world.

Through conversation, key videos, practices and key questions, we will learn how to draw out maps to help guide our process.

We will gather live to dialogue and share our key skills, tools and techniques that allow our journey to unfold.
Specifically, we will look at how to:
Break down strategic planning to looking at the why, what and how of any given situation.

Activate the power of meditation practice as a force for good in our external lives.

Use mind-mapping and dialogue as a tool for personal and professional development.
If you are longing to enact sustainable transformation in your life, join us for this special and timely course.
To learn more about what Sarah is up to, join her online: Genuine (membership is open - join us!) Instagram, Linkedin and Facebook.
When Does the Class Meet?
This six-week course is a combination of live discussion and recorded talks. There will be three live classes, on Tuesday evenings, dates and times to be announced. All live classes will be recorded.
Please note that an important aspect of the course involves meeting with another course participant for dialogue. You can arrange live meetings via telephone, an online meeting forum such as Skype, or in person. Centers and Groups taking the course can arrange to hold your own discussion groups.
How Much Time Does it Take?
Participants will spend 2 hours per week on the course. Allow yourself time to do the readings, meditation practices and other assignments. It's a good idea to schedule the time on your calendar as you would for a face-to-face class.
Registration Options
Individual rate: The regular course rate is $108.

Patrons: The Patron rate of $149 supports our efforts to connect teachers and learners through online programs. In particular, it helps us offer the generosity policy to those in need
Centers: $399. Groups: $299.
* * * * *
Generosity Policy. We want to make the teachings available to all and will work with you to ensure your participation. Log in and click on the Request a Discount link below before registering to receive a coupon code to use at checkout.

Click here for our Refund Policy.
Log in below to register.