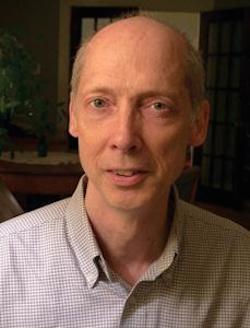 Date: Saturday, September 28, 2019
Saturday, October 26, 2019
Saturday, November 23, 2019
Saturday, January 25, 2020
Saturday, February 15, 2020
Saturday, March 28, 2020
Saturday, April 25, 2020
Saturday, May 23, 2020
Saturday, June 27, 2020

Teacher : Lodro Dorje Holm
Price per person: $149
Patron Price: $199
Kagyu Mahamudra Series Year 8
Continuing in the series of the Kagyu Mahamudra teachings, this online course will include monthly sessions with the Dorje Loppon Lodro Dorje, online and in-person study groups, as well as other resources that will be available in the online course format.
This course is open to all Vajrayana practitioners (tantrikas as well as sadhakas).
Clarifying the Natural State - A Principal Guidance Manual for Mahamudra
Discussion and practice based on this classic by Dagpo Tashi Namgyal (1511 - 1587), who was one of the teachers of the Eighth Karmapa Mikyo Dorje, and author of the long text Moonbeams of Mahamudra, as well as texts on the Six Yogas.
Thrangu Rinpoche chose this text for two of his seminars in Boudanath Nepal in 1998 and 1999. When explaining why he chose this text, Rinpoche said "There is a little text that is quite concise and focuses on how to actually practice Mahamudra. The words of Dakpo Tashi Namgyal are unique in that they are adorned with plenty of pithy advice out of his personal experience. Therefore practitioners are greatly benefited by his instructions on how to remove hindrances and progress further."
We will discuss history of the lineage, and integrate foundational and supporting practices of the three yanas, including the vajrayana and Shambhala instructions we received from the Vidyadhara and Sakyong Mipham Rinpoche. We will also use Thrangu Rinpoche's commentary Crystal Clear.
Recommended texts (both available on Amazon and elsewhere):
Clarifying the Natural State, Dakpo Tashi Namgyal, Rangjung Yeshe Publications 2001
Crystal Clear, practical advice for Mahamudra meditators, Khenchen Thrangu Rinpoche, Rangjung Yeshe Publications 2003
A list of additional liturgies and reading resources will be available with registration.
When Does the Class Meet?
The course consists of live sessions and suggested readings. Live sessions will be recorded. The online course is asynchronous. You may view the recorded talks and complete the modules at your convenience.
Nine live sessions with Q&A are scheduled on the following Saturdays at 2:00pm Atlantic
10:00am (Pacific) / 11:00am (Mountain) / 12:00pm (Central) / 1:00pm (Eastern) / 2:00pm (Atlantic) / 18:00 (UK) / 19:00 (Central Europe)
September 28

October 26


November 23

January 25


February 15

March 28

April 25


May 23

June 27
Principal practices will be: Werma Sadhana, Dharmasagara Guru Yoga, and formless meditation.
Recordings of live sessions will be available within the course.
Organizing Study of the Material
It is recommended that, if possible, you organize a local group study and practice of this material. You might want to have a group study and practice session between the online talks. The Loppön will provide a course syllabus to assist in pacing and coordinating the source readings.
Online Study Groups
Participants without a local study group can schedule Zoom meetings with each other through the course facilitator. There will also be an online "Discussion Forum" in the course.

Additional Resources
In addition it is strongly recommended that you become a member of the Shambhala Network Group called Kagyu Mahamudra Forum, where many other resources are located. However, all the resources needed for this course will be available in the online course format.
About Advanced Studies
The Shambhala Online Advanced Studies courses are designed to support vajrayana practitioners as they develop their practice and deepen their understanding between major programs. Through rigorous study, relating with peers, and mixing the teachings with daily life, Advanced Studies participants engage in a powerful learning experience.
Each course features a senior Shambhala teacher, interaction with an online community, and facilitation by an experienced course leader.
Registration Options
Individual rate: $149.
Patron. The Patron rate of $199 supports our efforts to connect teachers and learners through online programs. In particular, it helps us offer the generosity policy to those in need.
Centers and Groups: Please register here.

Generosity Policy. We want to make the teachings available to all and will work with you to ensure your participation. Click on the Request a Discount link below before you register, to receive coupon code to use at checkout. To request a further discount, write to [email protected].

A Heart Gift may be offered at this link.
Click here for our Refund Policy.
Log in below to register.