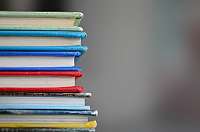 Date: Wednesday, January 15, 2020

Teacher : Alan Anderson
Price per person: $5
Patron Price: $10
Price for Centers: $20
Price for Groups: $15
Welcome to this new initiative offered by Shambhala Online!
The Shambhala Online Book of the Month is an opportunity to learn about the recently published books from our many wonderful Shambhala authors and get to know them a little!
Each author will present the book's main teaching and share what inspired them to write about it. Their presentation will be followed by a Q&A where you will be able to engage them and explore their past, current and future offerings.
......................................................................................
Featured Book for January
When Bad Lands: How Not to Numb Out, Freak Out, or Bottom Out--Buddhist Style
by Alan Anderson
Foreword by Fleet Maull PhD

When Bad Lands is about going through great difficulties, which often take a very courageous examination of the hard-wired karma that has been lodged in us—perhaps for decades. Without this deep dive, the result can be spiritual bypassing. As Trungpa Rinpoche said, "It is much easier to appear holy than to be sane." He pointed out the cocoon of self-deception again and again.
When Bad Lands describes a powerful, though painful journey, and through it, Alan discovered Seven Skills that he shares with us. This authentic path of having to face oneself became a unique guide for helping people work through truly difficult times.
About the Author
Alan Anderson was born in Milwaukee, WI, and began his career as a musician, playing jazz professionally for 20 years, as well as touring and recording with Paul Cebar. He then turned his sights towards education, teaching music in Milwaukee Public Schools.
He currently teaches a blend of mindfulness and music in the schools, and is the founder of A.MAP—Arts and Mindfulness for Academic Progress. He teaches this program through Reset-MindBody and [email protected].
He has been a student and instructor in the Shambhala tradition for over 30 years and is the co-founder of Windhorse Retreat Center.
....................................................
Join live or watch later!
The live session is scheduled for Wednesday, January 15 at 8:00 pm (Atlantic)
4:00pm (Pacific) / 5:00 pm (Mountain) / 6:00 pm (Central) / 7:00 pm (Eastern) / 8:00 pm (Atlantic)
Fee: $5 Individual / Patron $10 / Center $20 / Group $15
Please register (login below) so we can send you:
- A link to participate in the live event
- Access to view the archived video after the live event concludes
Questions? Write to [email protected].
To view the full schedule of our Shambhala Online Book of the Month offerings, please click here.