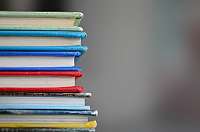 Date: Saturday, February 8, 2020

Teacher : Rebekah Younger
Price per person: $5
Patron Price: $10
Price for Centers: $20
Price for Groups: $15
Welcome to this new initiative offered by Shambhala Online!
The Shambhala Online Book of the Month is an opportunity to learn about the recently published books from our many wonderful Shambhala authors and get to know them a little!
Each author will present the book's main teaching and share what inspired them to write about it. Their presentation will be followed by a Q&A where you will be able to engage them and explore their past, current and future offerings.
......................................................................................
Featured Book for February
Be, Awake, Create: Mindful Practices to Spark Creativity
by Rebekah Younger

Settle your mind, connect with the moment, and unleash your creativity with this unique and mindful art journal.
In our demanding, fast-paced culture, it's increasingly important to find ways to decompress and recuperate from the busyness and stress of life. More and more, mindfulness and creativity are being recognized as antidotes to the speed and overstimulation of modern society. This beautiful book combines the two, offering both creative and meditative practices to provide a guided journey into contemplative art for healing, relaxation, deeper connection, and greater well-being.
About the Author
Rebekah Younger is a multidisciplinary artist with over thirty years of experience as a professional creative entrepreneur, designer, and teacher. Her work has been exhibited in museums in the San Francisco and Boston areas, as well as featured in magazines like Ornament, Fiberarts, Threads, and The Crafts Report.
Younger is a trained teacher of Shambhala Art, a program exploring the creative process as a meditative practice and a means to wake oneself up to things as they are. In this training, art is viewed as a practice to cultivate an awakened mind and genuine expression beyond aggression. Younger completed an MFA in Interdisciplinary Arts at Goddard College, with a focus on contemplative art, Buddhism, and photography/video/installation. She lives in Chicago where she teaches photography, creating, and meditation.
....................................................
Join live or watch later!
The live session is scheduled for Saturday, February 8 at 3:00pm (Atlantic)
11:00am (Pacific) / 12:00pm (Mountain) / 1:00pm (Central) / 2:00pm (Eastern) / 3:00pm (Atlantic) 19:00 (UK) / 20:00 (Central Europe)
Fee: $5 Individual / Patron $10 / Center $20 / Group $15
Please register (log in below) so we can send you:
- A link to participate in the live event
- Access to view the archived video after the live event concludes
Questions? Write to [email protected].
To view the full schedule of our Shambhala Online Book of the Month offerings, please click here.