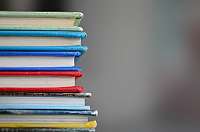 Date: Sunday, March 8, 2020

Teacher : Layth Matthews
Price per person: $5
Patron Price: $10
Price for Centers: $20
Price for Groups: $15
Welcome to this new initiative offered by Shambhala Online!
The Shambhala Online Book of the Month is an opportunity to learn about the recently published books from our many wonderful Shambhala authors and get to know them a little!
Each author will present the book's main teaching and share what inspired them to write about it. Their presentation will be followed by a Q&A where you will be able to engage them and explore their past, current and future offerings.
......................................................................................
Featured Book for March
The Four Noble Truths of Wealth - A Buddhist view of economic life
by Layth Matthews
The Four Noble Truths of Wealth is an introduction to Buddhism and meditation, as it applies to work, money, and the emotional side of life. With a deeper understanding of wealth, we access genuine richness moment by moment, and have a better idea how to prioritize our relative wealth to increase prosperity in a lasting way. Learning to recognize and relax within the cyclone of one's work and money karma is an excellent path to profound insight and a more joyful life.
About the Author
Layth Matthews is a British Columbia based business educator, financial advisor, and Shambhala Buddhist teacher. He was Director of the Victoria Shambhala Centre from 2010 - 2013 and is eager to support individuals and groups seeking a contemplative approach to economic questions.
....................................................
Join live or watch later!
The live session is scheduled for Sunday, March 8 at 3:00pm (Atlantic)
11:00am (Pacific) / 12:00pm (Mountain) / 1:00pm (Central) / 2:00pm (Eastern) / 3:00pm (Atlantic) 19:00 (UK) / 20:00 (Central Europe)
Fee: $5 Individual / Patron $10 / Center $20 / Group $15
Please register (log in below) so we can send you:
- A link to participate in the live event
- Access to view the archived video after the live event concludes
Questions? Write to [email protected].
To view the full schedule of our Shambhala Online Book of the Month offerings, please click here.