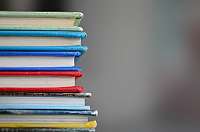 Date: Tuesday, May 12, 2020

Price per person: $5
Patron Price: $10
Price for Centers: $20
Price for Groups: $15
Welcome to this new initiative offered by Shambhala Online!
The Shambhala Online Book of the Month is an opportunity to learn about the recently published books from our many wonderful Shambhala authors and get to know them a little!
Each author will present the book's main teaching and share what inspired them to write about it. Their presentation will be followed by a Q&A where you will be able to engage them and explore their past, current and future offerings.
......................................................................................
Featured Book for May
Writing as a Path to Awakening:
A Year to Becoming an Excellent Writer and Living an Awakened Life
by Albert Flynn DeSilver

The best writers say their work comes from a source beyond the thinking mind. But how do we access that source? "We must first look inside ourselves and be willing to touch that raw emotional core at the heart of a deeper creativity," Writes Albert Flynn DeSilver. In Writing as a Path to Awakening, this renowned poet, writer, and teacher shows you how to use meditation to cultivate true depth in your writing—so your words reveal layers of profound emotional insight and revelation that inspire and move your readers.
Writing calls on us to fully engage our mind's cognitive powers, while meditation asks us to let go of thinking and storytelling. Though these two practices may seem incompatible, Albert teaches us that they can be powerfully complimentary. With a mixture of engaging storytelling and practical exercises, Writing as a Path to Awakening invites you on a journey of growth and discovery—to enhance your writing through the practice of meditation, while using the creative process to accelerate your spiritual evolution.
About the Author
Albert Flynn DeSilver is a poet, memoirist, speaker and workshop leader teaching nationally at the Shambhala Mountain Center, the Esalen Institute, Spirit Rock, Omega Institute, 1440 Multiversity, and at writing conferences nationally. His latest book published by Sounds True is based on his popular meditation and writing retreats by the same name. He is also the author of several books of poems and the memoir "Beamish Boy," (2012) which Kirkus Reviews called "a beautifully written memoir, poignant and inspirational." He lives in Northern California.
....................................................
Join live or watch later!
The live session is scheduled for Tuesday, May at 8:30pm (Atlantic)
4:30 pm (Pacific) / 5:30 pm (Mountain) / 6:30 pm (Central) / 7:30 pm (Eastern) / 8:30 pm Atlantic
Fee: $5 Individual / Patron $10 / Center $20 / Group $15
Please register (log in below) so we can send you:
- A link to participate in the live event
- Access to view the archived video after the live event concludes
Questions? Write to [email protected].
To view the full schedule of our Shambhala Online Book of the Month offerings, or to view past recordings, please click here.