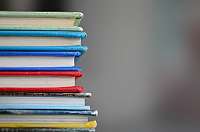 Date: Saturday, June 13, 2020

Teacher : James O'Neill
Price per person: $5
Patron Price: $10
Price for Centers: $20
Price for Groups: $15
Welcome to this new initiative offered by Shambhala Online!
The Shambhala Online Book of the Month is an opportunity to learn about the recently published books from our many wonderful Shambhala authors and get to know them a little!
Each author will present the book's main teaching and share what inspired them to write about it. Their presentation will be followed by a Q&A where you will be able to engage them and explore their past, current and future offerings.
......................................................................................
Featured Book for June

Undressing: A Story of Recovery and Renewal
by James O'Neill
An amazing story of what two people can do for each other if they
can trust each other. As a therapist-in-training James O'Neill's first referral is Abraham, a silent and frightened young man in a tightly-zipped, hooded anorak. At first, Abraham hardly speaks. But O'Neill gradually gains his trust and learns of the abuse Abraham was subjected to as a child, which caused him to hide away from the world - barely sleeping, too afraid to get undressed even in the shower. Over the many years they meet, Abraham's bravery inspires O'Neill to confront his own complicated past.
Book review: https://www.theguardian.com/books/2019/may/26/undressing-review-james-oneill-psychology-trauma
About the Author
James O'Neill was born in Toronto and moved to London in 1977. His therapy training coincided with his study and practice of the Buddha Dharma. He is amember of the European Karuna faculty and also a faculty member of the Site For Contemporary Psychoanalysis. He also teaches Buddhism and Shambhala Training. For the past thirty-four years, he has worked in private practice in London. Undressing is his first book and was named Book of the Week by The Guardian newspaper and Book of the Month by Bookseller Magazine. His partner of forty-three years is the writer and Iris Murdoch biographer, Peter J. Conradi.

....................................................
Join live or watch later!
The live session is scheduled for Saturday, June 13 at 2:00pm (Atlantic)
10:00am (Pacific) / 11:00am (Mountain) / 12:00am (Central) / 1:00pm (Eastern) / 2:00pm (Atlantic) / 18:00 (UK) / 19:00 (Central Europe)
Fee: $5 Individual / Patron $10 / Center $20 / Group $15
Please register (log in below) so we can send you:
- A link to participate in the live event
- Access to view the archived video after the live event concludes
Questions? Write to [email protected].
To view the full schedule of our Shambhala Online Book of the Month offerings, or to view past recordings, please click here.