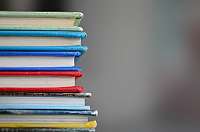 Date: Wednesday, July 15, 2020

Teacher : Dr. David Shapiro
Price per person: $5
Patron Price: $10
Price for Centers: $20
Price for Groups: $15
Welcome to this new initiative offered by Shambhala Online!
The Shambhala Online Book of the Month is an opportunity to learn about the recently published books from our many wonderful Shambhala authors and get to know them a little!
Each author will present the book's main teaching and share what inspired them to write about it. Their presentation will be followed by a Q&A where you will be able to engage them and explore their past, current and future offerings.
......................................................................................
Featured Book for July

Gesar of Ling: A Bardic Tale from the Snow Land of Tibet
by David Shapiro

King Gesar was not an ordinary human being but rather a manifestation of the enlightened activity of all the buddhas, brought forth by the strength of their great compassion at a time of despair in the land of Tibet. Dating from the ninth century and with versions originating in many of the countries of Asia, Gesar's story paints a detailed picture of the culture and life of the time. In this reflective and sometimes humorous retelling, David Shapiro shares the epic tale of Gesar's birth, his rather rambunctious and troublesome early years, and his eventual ascendancy to become a heroic legend and leader of Tibet. It is filled with the ancient folk wisdom of Tibet and the guidance of Buddhism, relayed through proverbs, prose, and verse. It is a coming of age story and an epic tale that has the power to change one's mind.
About the Author
David Shapiro became a student of Chögyam Trungpa Rinpoche in 1973 and was the founder-director of the Milwaukee Dharmadhatu (now the Milwaukee Shambhala Center). He was a practicing internist for 35 years. He is a member of the Light of Berotsana Translation Group and now lives in California with his wife, Jane Hawes. They are currently at work on a translation of the next tale in the Gesar Epic, The Battle of Düd and Ling, which is currently being prepared for publication by Shambhala Publications.
Join live or watch later!
The live session is scheduled for Wednesday, July 15 at 8:00pm (Atlantic)
4:00pm (Pacific) / 5:00pm (Mountain) / 6:00pm (Central) / 7:00pm (Eastern) / 8:00pm (Atlantic) / 12:00am (UK) / 01:00am (Central Europe)
Fee: $5 Individual / Patron $10 / Center $20 / Group $15
Please register (log in below) so we can send you:
- A link to participate in the live event
- Access to view the archived video after the live event concludes
Questions? Write to [email protected].
To view the full schedule of our Shambhala Online Book of the Month offerings, or to view past recordings, please click here.