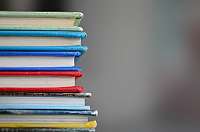 Date: Saturday, August 22, 2020

Teacher : Ira Rechtshaffer
Price per person: $5
Patron Price: $10
Price for Centers: $20
Price for Groups: $15
Welcome to this initiative offered by Shambhala Online!
The Shambhala Online Book of the Month is an opportunity to learn about the recently published books from our many wonderful Shambhala authors and get to know them a little!
Each author will present the book's main teaching and share what inspired them to write about it. Their presentation will be followed by a Q&A where you will be able to engage them and explore their past, current and future offerings.
......................................................................................
Featured Book for August

What Was in Buddha's Left Hand?: Tantric Teachings To Transform Neurosis Into Sanity
by Ira Rechtshaffer
Einstein famously stated that there are only two ways to live: as though nothing is a miracle, or as though everything is. When we're undefended, psychologically naked with nothing standing between us and our immediate experience, then everyday miracles are within reach. Opening to the moment unfolding right before our eyes, exactly as it is, becomes a doorway into a magical landscape.

What Was in Buddha's Left Hand? inspires us to experience the world with refreshing openness and appreciation, where we might discover enlightenment where we least expect to find it.
About the Author
Ira Rechtshaffer holds a Ph.D. in Buddhist studies and has been a Buddhist meditation practitioner for 40 years. He studied and practiced Zen Buddhism in Japan for four years and has been a practitioner of Tibetan or Vajrayana Buddhism since 1976. He has been a psychotherapist for the past 25 years, integrating spiritual vision with psychological process in an effort to return 'soul' to the helping relationship.
Join live or watch later!
The live session is scheduled for Saturday, August 22 at the following times:
11:00am (Pacific) / 12:00pm (Mountain) / 1:00pm (Central) / 2:00pm (Eastern) / 3:00pm (Atlantic) / 19:00 (UK) / 20:00 (Central Europe)
Fee: $5 Individual / Patron $10 / Center $20 / Group $15
Please register (log in below) so we can send you:
- A link to participate in the live event
- Access to view the archived video after the live event concludes
Questions? Write to [email protected].
To view the full schedule of our Shambhala Online Book of the Month offerings, or to view past recordings, please click here.