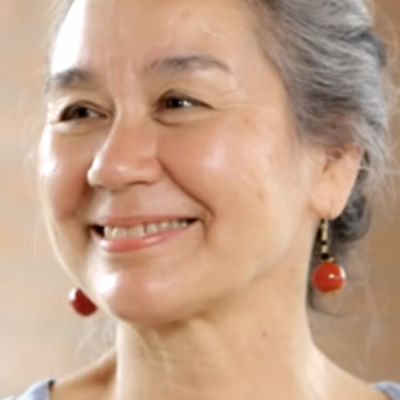 Date: Sunday, May 24, 2020

Teacher : Acharya Arawana Hayashi
Patron Price: $20
The live event has concluded. Register to access the recording. On Sunday, May 24, Acharya Arawana Hayashi led practice and spoke about the long-standing connection between Shambhala and the principles of Theory U.
Please join us every Sunday for an online gathering of the Shambhala community worldwide. This online space is a place where we can practice meditation together, hear dharma teachings from a featured guest teacher, learn more about the activities of incredible people in our sangha, engage in discussion – and connect with one another, our community, and our hearts.
Sunday Gatherings are presented in English and are live every week at:
12:00 p.m. Pacific
1:00 p.m. Mountain
2:00 p.m. Central
3:00 p.m. Eastern / CLT
4:00 p.m. Atlantic / BRT
8:00 p.m. GMT
9:00 p.m. CET / SAST
5:00 a.m +1 AEST
7:00 a.m. +1 NZST
Make A Donation
These events are offered free of charge to Shambhala members. If it is possible for you to make a donation to support the presenters and production staff that make Sunday Gatherings possible, please click here. (NOTE: You still have to register at the bottom of this page after you make a donation.)

Sunday Gatherings Email List
If you would like to receive ongoing reminders about Sunday Gatherings, click here to join the mailing list.
Registration
Register below for each upcoming talk. A Zoom link will be sent to you after registration.
Sunday Gatherings are produced by Shambhala Global Services and hosted by Shambhala Online.
About the Teacher
Arawana Hayashi first saw Vidyadhara Chögyam Trungpa, Rinpoche in the summer of 1974 when her improvisational dance company auspiciously toured through Boulder. She did not remember anything he said, but she had never seen anyone move through the space as he did. That inspired her to stop and sit down on a cushion. She attended the 1979 Vajradhatu Seminary and the 1981 Kalapa Assembly. In 1981 she returned to Cambridge, MA to found and direct the Jo Ha Kyu Performance Group, which presented performances of new choreography and Japanese court dance, bugaku. The company also made community-based site-specific performances and school programs. She directed the company for 19 years. She began teaching Shambhala Training in 1982, and has co-directed eight Warrior Assemblies. Since 2002 she has taught meditation and creative process at ALIA (formerly the Shambhala Institute for Authentic Leadership). Since 2004 she has been teaching innovative leadership workshops with social researcher, Otto Scharmer, and is a founding member of the Presencing Institute. She currently is creating Social Presencing Theater as a Presencing Institute initiative, which applies Shambhala Art to organizational and social change projects.
Registration Options
This program is FREE of charge.

Patrons: $20. The Patron rate supports our efforts to connect teachers and learners through online programs. In particular, it helps us offer the generosity policy to those in need of discounts or scholarships.
Questions? Write to [email protected].
Shambhala Online is self-supporting. Your generosity in making a donation so that we may continue to offer free programs is greatly appreciated!