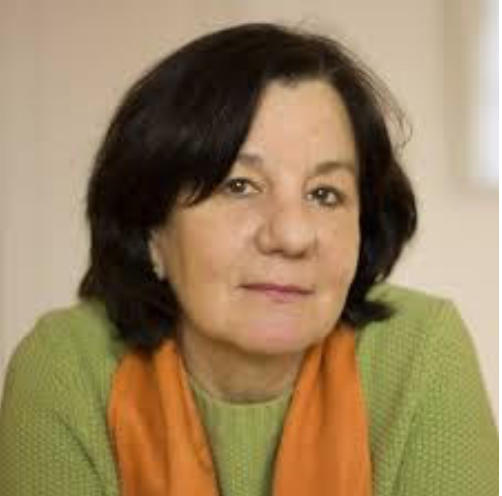 Date: Saturday, July 18, 2020

Teacher : Barbara Märtens
Patron Price: $20
Loving-kindness and Compassion - Heart Medicine for Difficult Times
Saturday, July 18
Times:
Europe: 19:00 (UK) / 20:00 (Central Europe)
North America: 11:00 am (Pacific) / 12:00/noon (Mountain) / 1pm (Central and Mexico City) / 2pm (Eastern) / 3pm (Atlantic)
South America: 2pm (Chile) / 3pm (Sao Paulo)
Hosted by the Shambhala Iberian Region
The talk will be given in English, with simultaneous interpretation in Spanish, French & German and possibly more languages.
If you need interpretation, please email

[email protected]
In these last few months, our world has been in upheaval at both a societal and a personal level. Just as the soil is plowed and loosened in springtime, so have our heart and mind been jolted and unsettled as a result of these difficult times. Our familiar ways to find comfort and ease may not be available to us now. And what has been revealed to us about ourselves and others may be both troubling and inspiring. It is especially in these moments where we have the opportunity to find the tenderness that we already have: that soft, unguarded place that can awaken loving-kindness toward ourselves and compassion for others.

This talk explores the facets of our own humanness and how the teachings of friendliness toward ourselves and kindness toward others can be both healing and empowering in the midst of uncertainty and difficulty.
Acharya Barbara Märtens has been a Shambhala Buddhist practitioner for the last 40 years. She has been an Acharya since 2005 and is the director of faculty for Karuna Training, an organization for contemplative psychology, health and art. Barbara has two grown-up children and lives in Hamburg, Germany.
Registration Options
FREE--Donations gratefully accepted
(The revenue from this event will go to Dechen Chöling, the European retreat center in Shambhala.)
Benevolencia y compasión: medicina del corazón para tiempos difíciles
Con Acharya Barbara Märtens
Sábado 18 de julio
A las 19:00 (Reino Unido) / 20:00 (Hora de Europa Central)
América: 11:00 (Hora del Pacífico) / 12:00/mediodía (Hora de la montaña) / 13:00 (Hora central) / 14:00 (Hora del este) / 15:00 (Hora atlántica)
Ofrecida por Shambhala Región Ibérica
La charla será en inglés con interpretación simultánea al español y posiblemente a más idiomas.
SE OFRECE GRATUITAMENTE: agradecemos la aportación de cualquier donativo.
(Nota: el importe recaudado irá íntegramente destinado a Dechen Chöling, el centro europeo de retiros de Shambhala).
Puedes usar este enlace para donar directamente a DCL

En los últimos meses, nuestro mundo se ha visto sacudido, tanto a nivel social como personal. Igual que la tierra se ara y se remueve en primavera, también nuestro corazón y nuestra mente han sentido el impacto y la agitación debidos a estos tiempos difíciles. Es posible que nuestra manera habitual de buscar consuelo y alivio no se encuentre a nuestro alcance ahora. Y que lo que hemos descubierto sobre nosotros y sobre los demás sea a la vez preocupante e inspirador. Precisamente en estos momentos es cuando tenemos la oportunidad de encontrar esa ternura que ya poseemos: ese punto suave y expuesto que puede despertar la benevolencia hacia nosotros y la compasión hacia los demás.

Esta charla explora las diferentes caras de nuestra propia humanidad y cómo las enseñanzas de la amistad hacia nosotros y amabilidad hacia los demás pueden ser al mismo tiempo sanadoras y empoderadoras en medio de la incertidumbre y la dificultad.
La profesora
Acharya Barbara Märtens ha sido practicante de budismo Shambhala durante los últimos 40 años. Es acharya desde 2005 y es directora de la Karuna Training, una organización dedicada a la psicología, la salud y el arte contemplativos. Barbara tiene dos hijos adultos y vive en Hamburgo, Alemania.