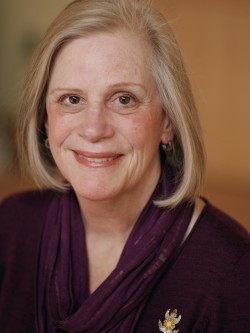 Date: Sunday, September 13, 2020 (15:00 -16:00)

Teacher : Susan Skjei
Patron Price: $20.00
Join Acharya Susan Skjei for a conversation about the right use of power. As is the case in the wider world, Shambhala is waking up to the many ways in which power can either help or harm. Shambhala leadership and the community have been in a period of deep reflection about how we can create an environment with healthy power dynamics. While there is much that is strong and healthy about our community, there are also many ways we can do better. Acharya Susan Skjei will present some key themes from the Right Use of Power Training that is currently being offered to Shambhala leaders and the potential outcomes for our community that can be expected from this training. This program has been developed in collaboration with Cedar Barstow, Ph.D. who has been researching and teaching on power dynamics for over 20 years. Although training is not all that is needed to change the current culture, it is a first step toward raising awareness about the right use of power and the best practices that foster compassion, respect, and ethical conduct. This conversation will be hosted by Shambhala Director of Community Care & Conduct, Tara Templin, who will also facilitate a question and answer period and group discussion.
About the teacher

Susan Skjei, Ph.D., is an educator, coach and organizational consultant specializing in leadership and transformative change. In 1972 Susan began her studies with the Vidyadyhara, Chogyam Trungpa Rinpoche. She attended the 1974 seminary and early Kalapa Assemblies and, at his request, became the first Shambhala Training resident director in the San Francisco Bay Area. Later, she became a student of Sakyong Mipham Rinpoche and served on the Shambhala Board of Directors for over 10 years. During that time she was also Vice President of Human Resource Development and Chief Learning Officer for a large high-tech company.
Susan has taught extensively and has provided mentoring, training and facilitation to many Shambhala Centers in North America and Europe. Susan was the director of the Authentic Leadership program at Naropa University and a founding member of the Authentic Leadership in Action (ALIA) Institute in Nova Scotia. She currently consults with leaders of non-profit organizations and business through her company SaneSystems.
ABOUT SUNDAY GATHERINGS

Please join us every Sunday for an online gathering of the Shambhala community worldwide. This online space is a place where we can practice meditation together, hear dharma teachings from a featured guest teacher, learn more about the activities of incredible people in our sangha, engage in discussion – and connect with one another, our community, and our hearts.
Sunday Gatherings are produced by Shambhala Global Services and hosted by Shambhala Online.
Sunday Gatherings are presented in English and are live every week at:
North America: 12:00pm PST, 1:00pm MST, 2:00pm CST, 3:00pm EST/CLT, 4:00pm Atlantic/BRT, 8:00pm GMT
International: 9:00pm CET/SAST, 5:00pm +1 AEST, 7:00pm +1NZST
Join the mailing list
To receive ongoing reminders about Sunday Gatherings, click here to join the mailing list >>
Make A Donation
These events are offered free of charge to Shambhala members. Please consider making a donation to support the presenters and production staff that make Sunday Gatherings possible, please click here >>

REGISTRATION
Register below for each upcoming talk. A Zoom link will be sent to you after registration. If you register after the program date, you'll be able to view a recording of the talk by logging into your Shambhala Online Account, clicking 'My Programs' and selecting the program you wish to view.
Price: This program is FREE of charge
Patron: $20.00
(The Patron rate helps us offer the generosity policy to those in need of discounts or scholarships)
Registration questions? Email [email protected]

Shambhala Online is self-supporting. Your generosity in making a donation so that we may continue to offer free programs is greatly appreciated!