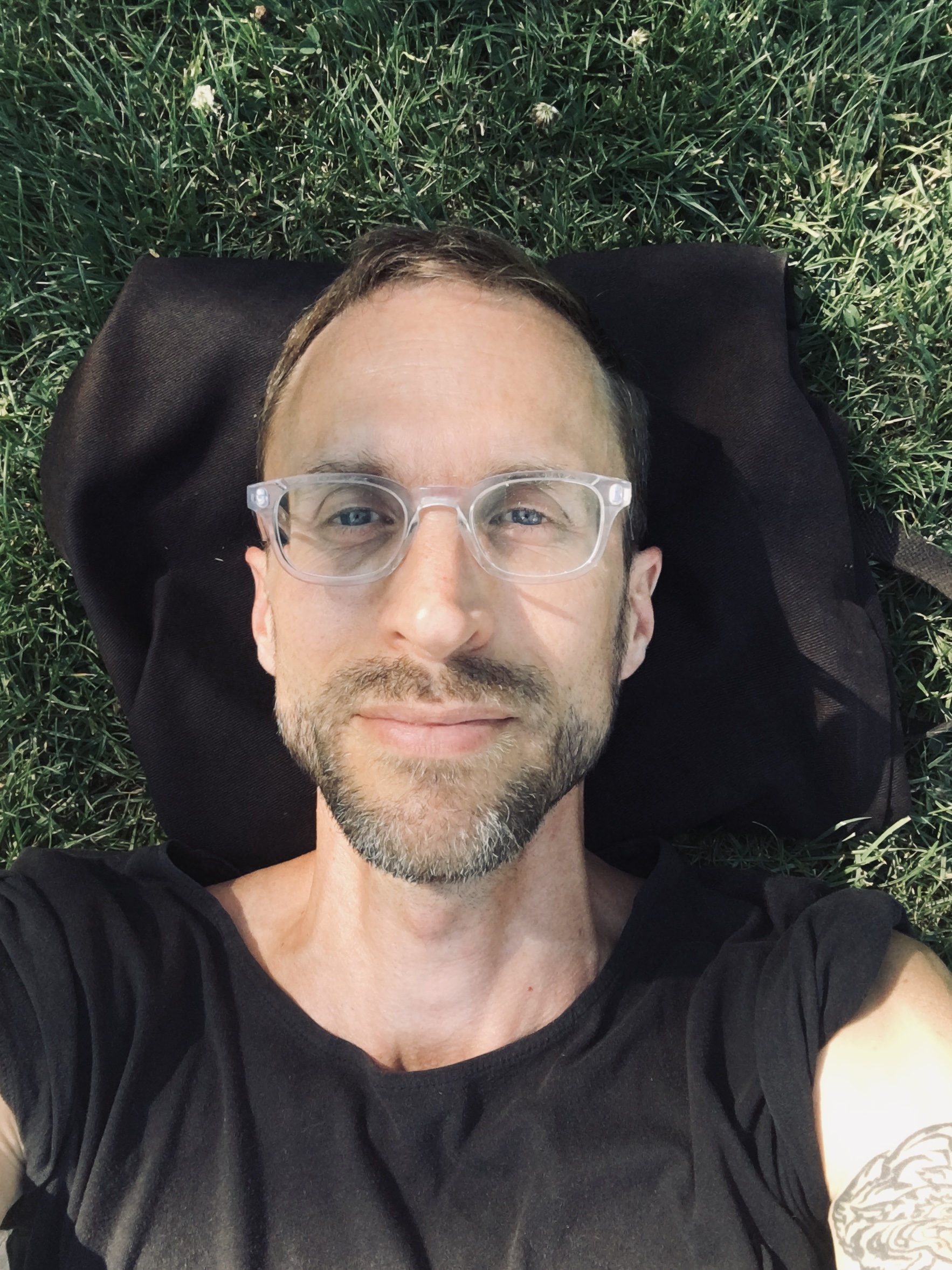 Date: Sunday, October 11, 2020 (15:00 -16:00)

Teacher : Noel McLellan
Patron Price: $20.00
Contemplating impermanence is a foundational practice in the dharma. It is not only a way of "facing facts," integrating change opens our minds and hearts to the flow of nowness and the beauty of life. Reality becomes a portal to unreality. It allows us to glimpse the open, sky-like source of our experience.
About the teacher

Noel McLellan is a school teacher and meditation instructor. He is the author of Teaching With Bravery: Meditation and Heart Advice for Teachers. Noel grew up in the Shambhala community. He began practicing meditation when he was 12, and has trained in a variety of contemplative arts, including Japanese archery, flower arranging, and calligraphy. Noel teaches middle and high school English and History and is the Dean of Mindfulness and Culture at the Shambhala School. He lives in Halifax, Nova Scotia with his children, Gabriel and Esmé.
ABOUT SUNDAY GATHERINGS

Please join us every Sunday for an online gathering of the Shambhala community worldwide. This online space is a place where we can practice meditation together, hear dharma teachings from a featured guest teacher, learn more about the activities of incredible people in our sangha, engage in discussion – and connect with one another, our community, and our hearts.
Sunday Gatherings are produced by Shambhala Global Services and hosted by Shambhala Online.
Sunday Gatherings are presented in English and are live every week at:
North America: 12:00pm PST, 1:00pm MST, 2:00pm CST, 3:00pm EST/CLT, 4:00pm Atlantic/BRT, 8:00pm GMT
International: 9:00pm CET/SAST, 5:00pm +1 AEST, 7:00pm +1NZST
Join the mailing list
To receive ongoing reminders about Sunday Gatherings, click here to join the mailing list >>
Make A Donation
These events are offered free of charge to Shambhala members. Please consider making a donation to support the presenters and production staff that make Sunday Gatherings possible, please click here >>

REGISTRATION
Register below for each upcoming talk. A Zoom link will be sent to you after registration.
Price: This program is FREE of charge
Patron: $20.00
(The Patron rate helps us offer the generosity policy to those in need of discounts or scholarships)
Registration questions? Email [email protected]
A recording of this program will be available.
Shambhala Online is self-supporting. Your generosity in making a donation so that we may continue to offer free programs is greatly appreciated!