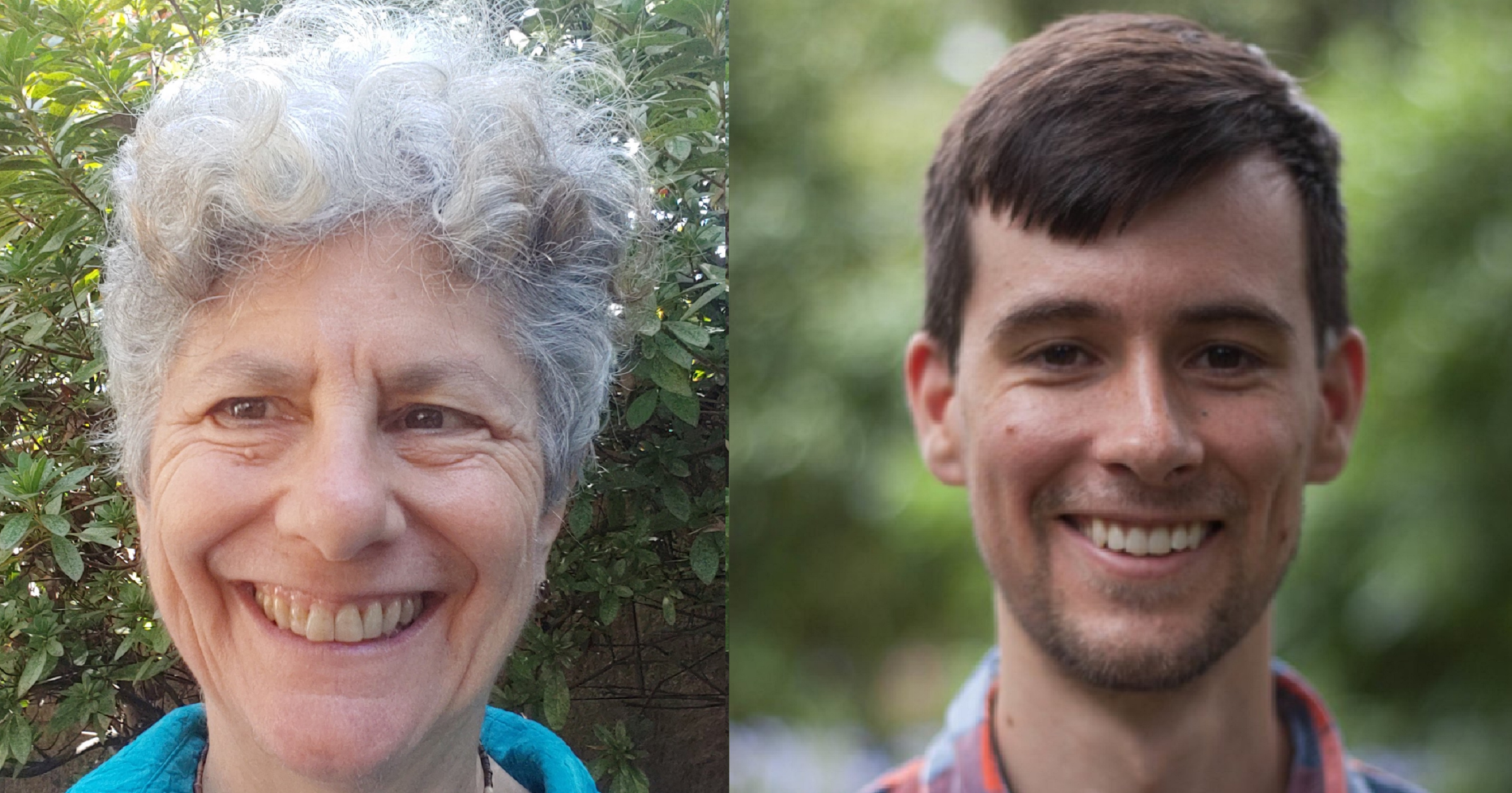 Date: Sunday, November 15, 2020 (15:00 -16:00)

Teachers : Shastri Janet Bronstein & Fred Meyer
Patron Price: $20.00
If meditation is the skillful means for listening to ourselves and becoming aware of our present experience, conversation is the skillful means for listening to others and activating our web of connections. We live in a time in which divisiveness is seductive and pervasive. Practicing genuine conversation is the first step towards overcoming the pull towards divisiveness so that we can consider how to move forward together, globally and within Shambhala.
As members of the Shambhala Process Team, Janet Bronstein and Fred Meyer are co-leading an initiative to host multiple community-based conversations on important issues facing Shambhala. The insights arising from these conversations will be harvested and shared so that we can all benefit from the engagements that take place. In this session we will practice a genuine and generative conversation so that we can together get a sense of what this initiative will be like and where it could lead.
About the Teachers
Janet Bronstein is a long time Shambhala sangha member and teacher. She was one of the founders of the Birmingham Alabama Shambhala Center in1998, and has served as the Shastri in that community since 2016. She is a member of the Shambhala Process Team and has worked in the areas of data management and analysis and practice and education with the team. She holds a Ph.D. in anthropology, and is semi-retired from a career conducting research on health care systems and teaching about ethics in public health.
Frederick Meyer is a lifelong Shambhala practitioner. His first interest in dharma and in the Shambhala teachings was as a participant in Sun Camp, and he has followed the Shambhala path through Rigden Abhisheka.
Frederick is interested in innovation and social entrepreneurship, and has a master's degree in social business from the Fletcher School at Tufts University. He has been at various times a volunteer, contractor, consultant, staff member, and project lead for numerous centers and projects in Shambhala throughout the past fifteen years.
Frederick works as a web developer, and lives in New Orleans with his wife Clara, their daughter Anna, and their dog Lucy.
ABOUT SUNDAY GATHERINGS
Please join us every Sunday for an online gathering of the Shambhala community worldwide. This online space is a place where we can practice meditation together, hear dharma teachings from a featured guest teacher, learn more about the activities of incredible people in our sangha, engage in discussion – and connect with one another, our community, and our hearts.
Sunday Gatherings are produced by Shambhala Global Services and hosted by Shambhala Online.
Sunday Gatherings are presented in English and are live every week at:
North America: 12:00pm PST, 1:00pm MST, 2:00pm CST, 3:00pm EST/CLT, 4:00pm Atlantic/BRT, 8:00pm GMT
International: 9:00pm CET/SAST, 5:00pm +1 AEST, 7:00pm +1NZST
Join the mailing list
To receive ongoing reminders about Sunday Gatherings, click here to join the mailing list >>
Make A Donation
These events are offered free of charge to Shambhala members. Please consider making a donation to support the presenters and production staff that make Sunday Gatherings possible, please click here >>

REGISTRATION
Register below for each upcoming talk. A Zoom link will be sent to you after registration.