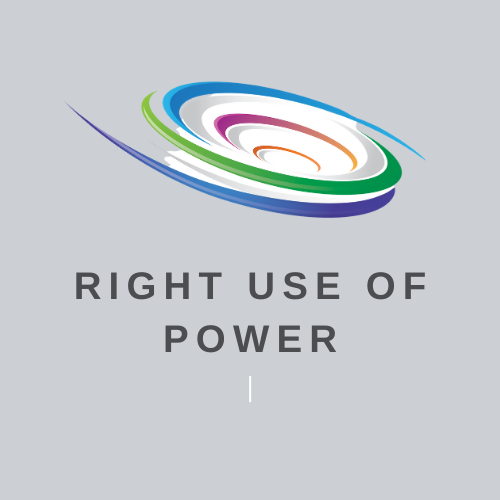 Date: Saturday, May 15, 2021
Saturday, August 28, 2021

Teachers : Cedar Barstow & Susan Skjei
Price per person: $49
Patron Price: $99
Price for Centers: $199
Price for Groups: $149
Le Bon Usage du Pouvoir / Right Use of Power (Français, 2021)
Date: Samedi 15 Mai 2021—série
Samedi 28 août, 2021
Enseignants : Cedar Barstow & Susan Skjei
À NOTER : Cet enseignement est proposé avec un paiement en conscience : vous payez ce que vous pouvez. Les tarifs ci-dessus sont les montants suggérés. Consultez le paragraphe Inscription au bas de cette page pour plus d'informations.
Le Bon Usage du Pouvoir/Right Use of Power (Français, 2021)
Avec la Dr. Cedar Barstow, animée par Susan Skjei
Ce programme est basé sur le livre de la Dr Cedar Barstow, Right Use of Power: The Heart of Ethics—A Guide and Resource for Professional Relationships, et sur un programme de formation en éthique engagée qui enseigne quatre aspects de l'usage éthique du pouvoir. Dans son programme, le pouvoir est défini comme "la capacité d'avoir une incidence, ou avoir de l'influence". Les bonnes intentions sont nécessaires mais pas suffisantes pour utiliser le pouvoir sagement et à bon escient. Le pouvoir est un vaste sujet, qui mérite l'attention et l'étude à la fois des dirigeants et des étudiants. À la fin du cours, vous aurez une connaissance approfondie de la nature du pouvoir et des dynamiques à l'œuvre dans les relations dans lesquelles il y a une différence de pouvoir. Vous aurez aussi une compréhension de votre style personnel de pouvoir et de votre impact. Vous apprendrez des compétences comme celle d'offrir un retour (feedback) sain et utile, de diminuer la honte, de résoudre et réparer les conflits relationnels. Votre sagesse du pouvoir va croître.
Le cours comprend huit modules, commencera le 15 mai et se terminera le 28 août. Vous aurez ensuite accès au contenu du cours en permanence.

Sessions en direct & discussions
Conçu pour être pertinent, stimulant et inspirant, chaque module comprend une causerie pleine d'informations et des processus de d'autoréflexion. Vous pouvez visionner les modules en ligne comme vous le souhaitez mais nous vous suggérons de compléter 2 modules chaque mois.
Susan Skjei facilitera un webinaire de discussion en ligne de 90 minutes via Zoom le mercredi 21 juillet à 1:00 pm (Heure de l'est) / 7:00 pm (Heure de Paris). Nous vous encourageons vivement à participer à ce webinaire en direct.
Nous souhaitons saluer et remercier Jon Ransohoff et le Shambhala Trust pour leur don généreux pour le développement de cette formation.
À propos des instructrices
La Dr. Cedar Barstow, D.P.I. est la fondatrice du Right Use of Power Institute, qui propose des formations, des consultations et des ressources pour aider les personnes à cultiver les compétences, les sensibilités et les concepts dont elles ont besoin pour utiliser leur pouvoir considérable avec sagesse, délicatesse et efficacité.
Susan Skjei, Ph.D., est une éducatrice, coach et consultante en organisations spécialisée dans le leadership et le changement transformatif. Elle est actuellement la directrice du programme Authentic Leadership à l'université de Naropa et c'est un membre fondateur de l'Authentic Leadership in Action (ALIA) Institute en Nouvelle-Écosse. Elle effectue aussi des consultations internationales avec les dirigeants d'organisations à but non lucratif et d'entreprises dans le monde entier avec son entreprise Sane Systems.
Inscription
Cet enseignement est proposé avec un paiement en conscience : vous payez ce que vous pouvez. Les tarifs ci-dessous sont les montants suggérés.
Individu : $49.
Cela nous permet de continuer à proposer des programmes et rémunère nos animateurs et enseignants.
Mécène : $99.
Le tarif Mécène nous permet de proposer des bourses et des tarifs comme le paiement en conscience.
Centre : $199.
Groupe : $149.
Pour toute question sur les inscriptions, écrivez à [email protected].
************