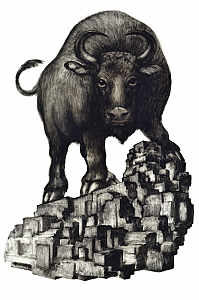 Date: Friday, February 12, 2021

Price per person: $25
Patron Price: $50
Price for Centers: $150
Price for Groups: $75
Shambhala Day 2021 - Year of the Iron Ox
International Broadcast - Friday, February 12
The broadcast program this year will include joining together in worldwide group practice, sharing Shambhala culture, and greetings from throughout our worldwide community. There will be new components to this year's broadcast as well as some more traditional elements. All Shambhala Centers and Groups are encouraged, where possible, to host their celebrations on New Year's Day (Friday, February 12th) so we can gather together and connect in real time as a global community.
Registration for Centers, Groups, and Land Centers
Please register with your Center or Group account (not your personal account).
Click here to create a Shambhala account for your Center or Group (if you don't already have one).
Registration fee: Centers: $150. Groups: $75.
Non-USA Centers, Groups and Land Centers may request a 25% exchange rate discount before registering, by using the "Request a Discount" link below. If a further discount is needed, please write to

[email protected]

.
Remember to add a note in the comment box with an estimated number of people attending.
To view the recording after the live broadcast, go to My Programs to see your registration, click on Shambhala Day 2021 and scroll down to find the recording link.

Registration for Individuals
If you are unable to participate with your Center or Group, or they have not registered, you may register below at the suggested individual rate of $25. There is also a pay what you can option, and you can enter the price you can pay, wether it is the patron price, regular price, or what you can affford.