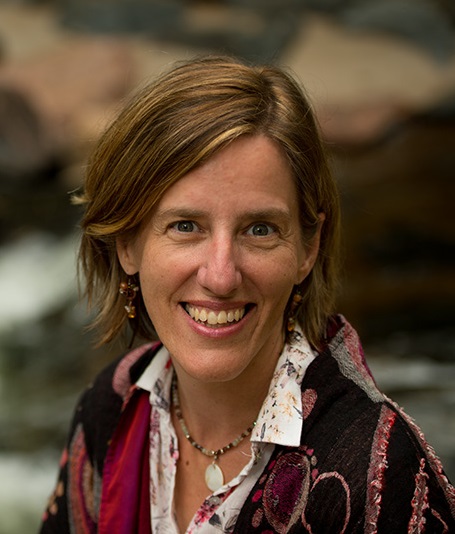 Date: Sunday, January 31, 2021 (15:00 -16:00)

Teacher : Holly Gayley
Patron Price: $20.00
In the songs of the early Buddhist nuns, we find poignant stories of women who lost everything—children, spouse, home—and found liberation on the other side of grief and madness. We can listen to the voices of Kisa Gotami, Patacara, Ubbhiri, and Vasitti through their songs, and their stories of resilience and accomplishment can give us insight into how to use challenge, disappointment, and loss as fuel along the path of liberation. Through recovering early Buddhist women's voices and experiences, we can reimagine our own approach to the spiritual journey as both individuals and as a community.
About the Teacher
Holly Gayley is a scholar and translator of Buddhist literature in contemporary Tibet and Associate Professor in the Department of Religious Studies at the University of Colorado Boulder. Her research areas include gender and sexuality in Buddhist tantra, ethical reform in contemporary Tibet, and theorizing translation, both literary and cultural, in the transmission of Buddhist teachings to North America. Her most recent book is Inseparable Across Lifetimes: The Lives and Love Letters of Namtrul Rinpoche and Khandro Tāre Lhamo (2019). For almost two decades, she has regularly led meditation workshops and retreats and serves as a senior teacher in the Shambhala tradition.
ABOUT SUNDAY GATHERINGS
Please join us every Sunday for an online gathering of the Shambhala community worldwide. This online space is a place where we can practice meditation together, hear dharma teachings from a featured guest teacher, learn more about the activities of incredible people in our sangha, engage in discussion – and connect with one another, our community, and our hearts.
Sunday Gatherings are produced by Shambhala Global Services and hosted by Shambhala Online.

Sunday Gatherings are presented in English and are live every week at:
North America: 12:00pm PST, 1:00pm MST, 2:00pm CET, 3:00pm EST/CLT, 4:00pm Atlantic
International: 5:00pm Brazil, 8:00 pm GMT / 9:00pm CET/SAST, 6:00am +1 AEST, 8:00am +1NZST

Join the mailing list
To receive ongoing reminders about Sunday Gatherings, click here to join the mailing list >>

Make A Donation
These events are offered free of charge to Shambhala members. Please consider making a donation to support the presenters and production staff that make Sunday Gatherings possible, please click here >> Please note that if you make a donation you will still need to register for the event below.