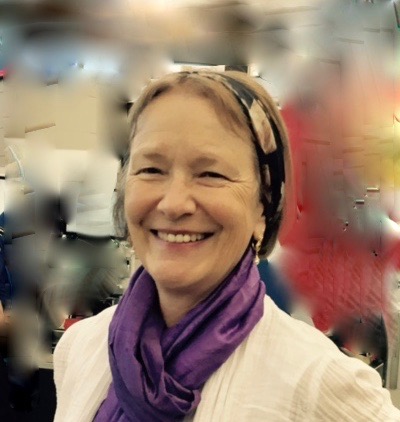 Date: Sunday, February 21, 2021 (15:00 -16:00)

Teacher : Christie Cashman
Patron Price: $20.00
Please join us for an Introduction to Christie Cashman's children's book: Max & Phoebe Go To Kalapa, a book Christie has written for Shambhala children and adults who appreciate the magical world of dralas, pure perception, and are on a warrior's journey to transform fear into the great courage needed by all of us today. Max & Phoebe Go to Kalapa is sold through Kalapa Publications in Halifax, Nova Scotia: https://www.kalapamedia.org/ProductDetails.asp?ProductCode=BXX267 or at and click on "other authors".
About the Teacher
As a teenager, Christie first studied the dharma with Suzuki Roshi while attending the University of California at Berkeley. In 1971 she moved to Boulder, Colorado to begin a life of intensive study, long meditation retreats, and teaching under the guidance of Trungpa, Rinpoche. She worked for his organization known then as Vajradhatu for 16 years before moving to Nova Scotia. There she served as International Executive Director of Shambhala Training and was a senior teacher, or acharya under Sakyong Mipham, Rinpoche for 20 years. Today Christie enjoys leading small study and meditation groups for students who wish to deepen their practice and understanding, learn from each other and,together work to discover the essence of the dharma.
ABOUT SUNDAY GATHERINGS
Please join us every Sunday for an online gathering of the Shambhala community worldwide. This online space is a place where we can practice meditation together, hear dharma teachings from a featured guest teacher, learn more about the activities of incredible people in our sangha, engage in discussion – and connect with one another, our community, and our hearts.
Sunday Gatherings are produced by Shambhala Global Services and hosted by Shambhala Online.

Sunday Gatherings are presented in English and are live every week at:
North America: 12:00pm PST, 1:00pm MST, 2:00pm CET, 3:00pm EST/CLT, 4:00pm Atlantic
International: 5:00pm Brazil, 8:00 pm GMT / 9:00pm CET/SAST, 6:00am +1 AEST, 8:00am +1NZST

Join the mailing list
To receive ongoing reminders about Sunday Gatherings, click here to join the mailing list >>

Make A Donation
These events are offered free of charge to Shambhala members. Please consider making a donation to support the presenters and production staff that make Sunday Gatherings possible, please click here >> Please note that if you make a donation you will still need to register for the event below.