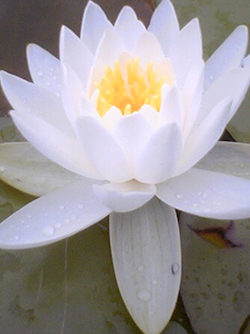 Date: Wednesday, March 3, 2021
Sunday, December 31, 2023

Price per person: $89
Patron Price: $108
Price for Centers: $299
Price for Groups: $249
Deepening Compassion: Maitri and The Four Immeasurables
This is the first course in the four-part series exploring the Shambhala Mahayana teachings. The path of the Bodhisattva Warrior begins with developing affection for ourselves and expands this to others, dissolving the barriers that divide us. To support this practice, many Shambhala Acharyas and other senior teachers have prepared a series of talks, contemplative and meditation practices from the Buddhist Mahayana teachings of our lineage. This course includes Tonglen instruction and an audio talk by Ani Pema Chodron as well as an introduction to The Immeasurables.
Five recorded classes led by a different Acharya or senior teacher.

Readings and book suggestions to deepen our understanding of these teachings

Contemplations to help us integrate these fundamental teachings into our daily lives

A discussion forum.
Here are the talks included in the course:
Shamatha and Maitri: Establishing the Foundations for our Mahayana Journey with Susan Chapman
Equanimity with Eve Rosenthal
Loving Kindness with Acharya Fleet Maull
Compassion with Acharya Dale Asrael
Sympathetic Joy and Course Conclusion with Acharya Dan Hessey
An overview of the complete four-part series will be available soon!
Registration Options
(NOTE: Registration for the four-part series offers a substantial "package" discount.)

Individuals: $89.
Four-course package discount→ $249 (Save $107!) Register here.
Patrons: $108.
Four-course package discount→$299 (Save $133!) Register here.
Centers: $299.
Four-course package discount→ $499 (Save $697!) Register here.
Groups: $249.
Four-course package discount→ $399 (Save $597!) Register here.
* * * * *

Generosity Policy. Request a discount below, or see the "pay-what-you-can" option when you click on Register Now.