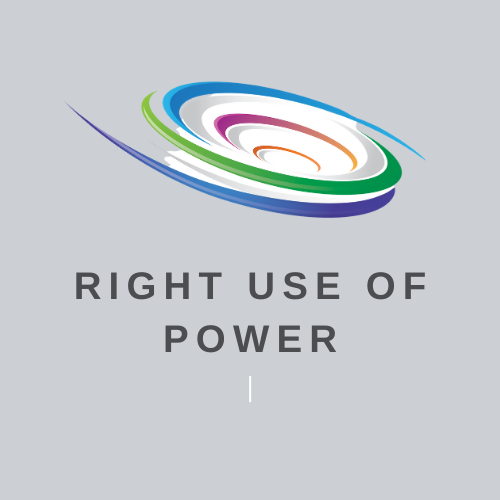 Date: Sunday, May 30, 2021
Friday, July 30, 2021

Teachers : Cedar Barstow & Susan Skjei
Price per person: $49
Patron Price: $99
Price for Centers: $199
Price for Groups: $149
Uso Correto de Poder (Português 2021)
Data: sábado, 7 de março de 2021
Quarta-feira: 30 de junho de 2021
Professoras: Cedar Barstow & Susan Skjei
NOTA: Este curso é oferecido "pague-o-que-puder". Acima veja os valores sugeridos para doação. Veja a seção Inscricao no final desta página para mais informações.
Uso Correto de Poder
Com Dra. Cedar Barstow e apresentado por Susan Skjei
Este programa é baseado no livro da Dra. Cedar Barstow, Right Use of Power: The Heart of Ethics – A Guide Resource for Professional Relationships, e um programa de treinamento sobre ética que ensina quarto aspectos do uso ético de poder. Em seu programa, poder é definido como "a habilidade de ter um efeito, ou
ter influência". Boas intenções sao necessárias, mas nao suficientes para usar poder de maneira sábia e bem. Poder é um amplo tópico e merece atenção e estudo tanto por líderes como estudantes. No final do curso, você terá uma compreensão profunda da natureza de poder e as dinâmicas envolvidas em relações onde há uma diferença de poder. Você terá também uma compreensão do estilo de seu poder pessoal e o impacto desse. Você aprenderá meios como oferecer um feedback útil e saudável, reduzir vergonha, resolver e reparar conflitos em relações. Seu poder-sabedoria vai aumentar.
Serao oito módulos cobrindo esses fatores. O programa comecará em 15 de fevereiro e terminará em 16 de junho. Você terá acesso ao material do curso indefinidamente.
Sessoes e discussões ao vivo
Cada módulo foi planejado para ser relevante, envolvente e inpirador, inclui uma palestra com bastante informações e processos para auto-reflexao. Você poderá acessar os módulos online quando quiser, porém o curso foi organizado para os participantes completarem 2 módulos por mês.
Cada mês, susan Skjei será a facilitadora de uma discussão ao vivo de 90 minutos, via zoom, com a Dra. Cedar Barstow. Incentivamos muito que você participe nas quatro sessões, uma por mes. As datas das sessões ao vivo (enviaremos um aviso se houver qualquer mudança):
Quarta-feira: 17 de marco, 14 de abril, 19 de maio e 16 de junho
Horário: 11 h (MT) / 13 h (ET) / 14 h (AT) / 19 h (CET)
Datas para discussões adicionais podem ser acrescentadas para grupos que fizerem o curso em espanhol, alemão, francês, português e italiano. (A ser confirmado).
Gostaríamos de reconhecer e agradecer Jon Ransohoff e Shambhala Trust pela generosa doação feita para o treinamento e desenvolvimento do Uso Correto de Poder.
Sobre as Instrutoras
Dra. Cedar Barstow, D.P.I. é fundadora e diretora do Right Use of Power Institute, que oferece treinamento, consultoria e recursos para auxiliar no cultivo de habilidades, sensibilidade e conceitos, necessários para que as pessoas usem o seu considerável poder com sabedoria, sensibilidade e eficácia.
Susan Skjei, Ph.D., é educadora, coach e consultora organizacional especializada em liderança e mudança transformadora. Atualmente, é diretora do programa Authentic Leadership na Universidade Naropa, e membro fundadora do Authentic Leadership in Action (ALIA) Institute na Nova Escócia. Susan também oferece consultoria internacionalmente para líderes de organizações sem fins lucrativos e outros negócios em todo o mundo, através de sua companhia Sana Systems.
Inscricoes
Este curso é oferecido como pague-o-que-puder, com doações sugeridas abaixo.
Individual: US$49,00
Esse valor nos permite continuar a oferecer programas e pagar nossos apresentadores e professores.
Patrono: US$99,00
Esse valor de patrono nos permite oferecer bolsas, e pague-o-que-puder.
Centro: US$199,00
Grupo: US$149,00
Para maiores informações sobre inscrições, entre em contato com [email protected].
**********
Apresentar texto para a página do calendário:Este programa é baseado no livro Right Use of Power: The Heart of Ethics – A Guide Resource for Professional Relationships", e o programa de treinamento em ética que ensina os quatro aspectos da ética no uso de poder.