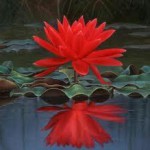 Price per person: $89
Patron Price: $108
Price for Centers: $299
Price for Groups: $249
This "open enrollment" course may be completed on your own schedule.
Deepening Compassion: Relative Bodhicitta and the Paramitas
This is the second course of the four-part series exploring the Mahayana teachings. The course includes an exploration of Relative Bodhicitta and how we put our aspiration into action with the practice of the Paramitas.

It also includes:
Five classes, each with a different teacher.

Readings and book suggestions to deepen our understanding of these teachings

Contemplations to help us integrate these fundamental teachings into our daily lives

A discussion forum.

Talk 1 - Generosity with Marty Janowitz (preceded by a short recorded intro talk with Susan Chapman)

Talk 2 - Discipline with Emily Bower

Talk 3 - Patience with Acharya Suzann Duquette

Talk 4 - Exertion with Acharya Moh Hardin
Talk 5 - Dhyana: Meditation and Course Conclusion, with John Rockwell
Registration Options
(NOTE: Registration for the four-part series offers a substantial "package" discount.)

Individuals: $89.
Four-course package discount→ $249 (Save $107!) Register here.
Patrons: $108.
Four-course package discount→$299 (Save $133!) Register here.
Centers: $299.
Four-course package discount→ $499 (Save $697!) Register here.
Groups: $249.
Four-course package discount→ $399 (Save $597!) Register here.
* * * * *

Generosity Policy. Request a discount below, or see the "pay-what-you-can" option when you click on Register Now.