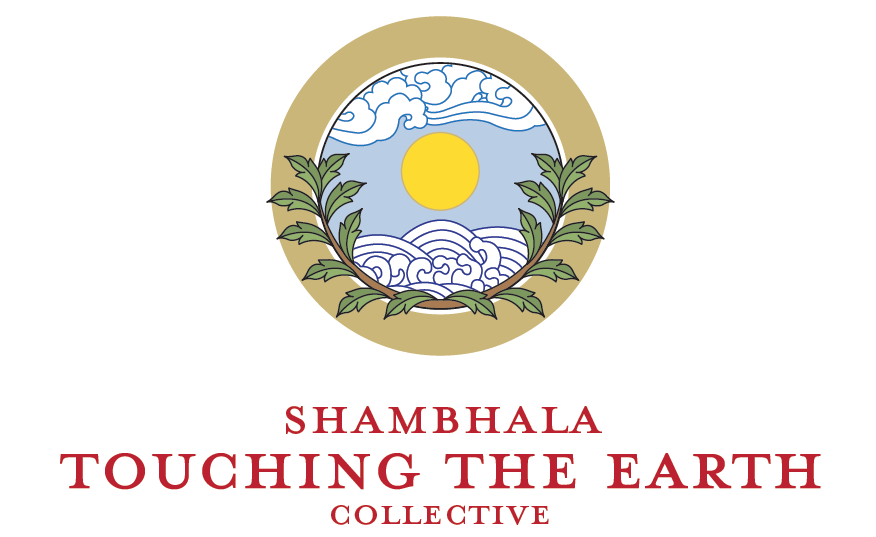 Date: Sunday, April 25, 2021 (15:00 -16:00)

Teacher : Touching The Earth Collective
Patron Price: $20.00
The Touching the Earth Collective hosts a special Shambhala Sunday Gathering in honor of Earth Day on April 22. Guest presenter Jocabed Solano, our friend of the Gunadule People of Panama, will share some of the 72 definitions of Earth and join the conversation. Also, find out how our seven land centers, SMC, KCL, DDL, DKD, DCL, Casa Werma and Sky Lake are promoting Earth care and uniting in the shared mission of protecting the sacred living environment with seven two-minutes videos that will cheer you up!!
ABOUT THE TEACHER
The Touching the Earth Collective is a group of Shambhalians who see the need for an urgent response to human-caused environmental degradation. Touching the Earth warriors invite individual and collective action for the rebalancing, protection and celebration of a healthy, living world. Learn more at https://shambhalaonline.org/touching-the-earth-landing-page/.
ABOUT SUNDAY GATHERINGS
Please join us every Sunday for an online gathering of the Shambhala community worldwide. This online space is a place where we can practice meditation together, hear dharma teachings from a featured guest teacher, learn more about the activities of incredible people in our sangha, engage in discussion – and connect with one another, our community, and our hearts.
Sunday Gatherings are produced by Shambhala Global Services and hosted by Shambhala Online.
Sunday Gatherings are presented in English and are live every week at:
North America: 12:00pm PST, 1:00pm MST, 2:00pm CET, 3:00pm EST/CLT, 4:00pm Atlantic
International: 5:00pm Brazil, 8:00 pm GMT / 9:00pm CET/SAST, 6:00am +1 AEST, 8:00am +1NZST
Join the mailing list
To receive ongoing reminders about Sunday Gatherings, click here to join the mailing list >>
Make A Donation
These events are offered free of charge to Shambhala members. Please consider making a donation to support the presenters and production staff that make Sunday Gatherings possible, please click here>>

REGISTRATION
Register below for each upcoming talk. A Zoom link will be sent to you after registration.
A recording will be available a few days after the event by logging in at My Programs and clicking on the program name.
Questions? Email [email protected] >>