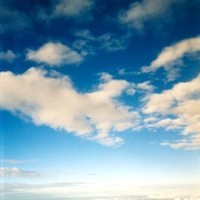 Date: Friday, January 14, 2022
Saturday, January 15, 2022
Sunday, January 16, 2022

Teacher : Gaylon Ferguson
Price per person: $149
Patron Price: $216
The Heart of Warriorship
Communicating with the world gently and fearlessly, our awareness is sharpened and we find the open clear sky of mind—a delightful source of wisdom and uplifted energy. We trust our nature enough to let go into the present moment.
For more information about this series, go here.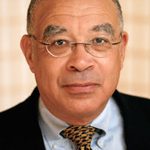 About Gaylon Ferguson
Soon after reading Meditation in Action, Gaylon heard the Vidyadhara teach several summer seminars in Vermont. In 1973, after giving a "particularly panic-stricken and disorganized " open house talk, Gaylon joined Tail of the Tiger Buddhist Community (now Karme Choling) where he worked in the garden, set the tractor on fire, and took people into retreat. After attending the 1975 Vajradhatu Seminary, Gaylon taught briefly at Naropa Institute, led a dathun at the now deceased Padma Jong, and then returned to Karme Choling, first as a staff member in the practice and study department, and then as Executive Co-director. In 1979, Gaylon journeyed west again to serve as teacher-in-residence for the Berkeley Dharmadhatu and in 1983, he joined the Office of Three Yana Studies in Boulder.
Gaylon returned to Yale in 1987 to finish his undergraduate degree, this time in African Studies. In 1994, he was a Fulbright Fellow to Nigeria and completed a doctoral degree in cultural anthropology at Stanford University two years later. After several years teaching cultural anthropology at the University of Washington, Gaylon moved to Karme Choling as teacher in residence through 2005. For the Spring Semester of 2006, Acharya Ferguson was Visiting Professor in Religious Studies at Naropa University. His article, "Making Friends with Ourselves" (from the collection Dharma, Color, and Culture) was selected for inclusion in The Best Buddhist writing: 2005. In the fall of 2006, Gaylon joined the core faculty in Interdisciplinary Studies at Naropa. He is the author of "Natural Wakefulness – Discovering the Wisdom We are Born With".
____
Students should participate in each weekend fully. These weekends are intended to allow students time to steep in a practice environment.
Each level must be taken in succession and is a prerequisite for the next level.
____
Registration Options:
For information about Center and Group pricing go here
Patrons

: $216

Individuals

: $149

Assistance:

$79
Scholarship – Write to [email protected] for additional scholarship assistance. We use sponsor money to fund our scholarships so that everyone can attend without regard to financial means.