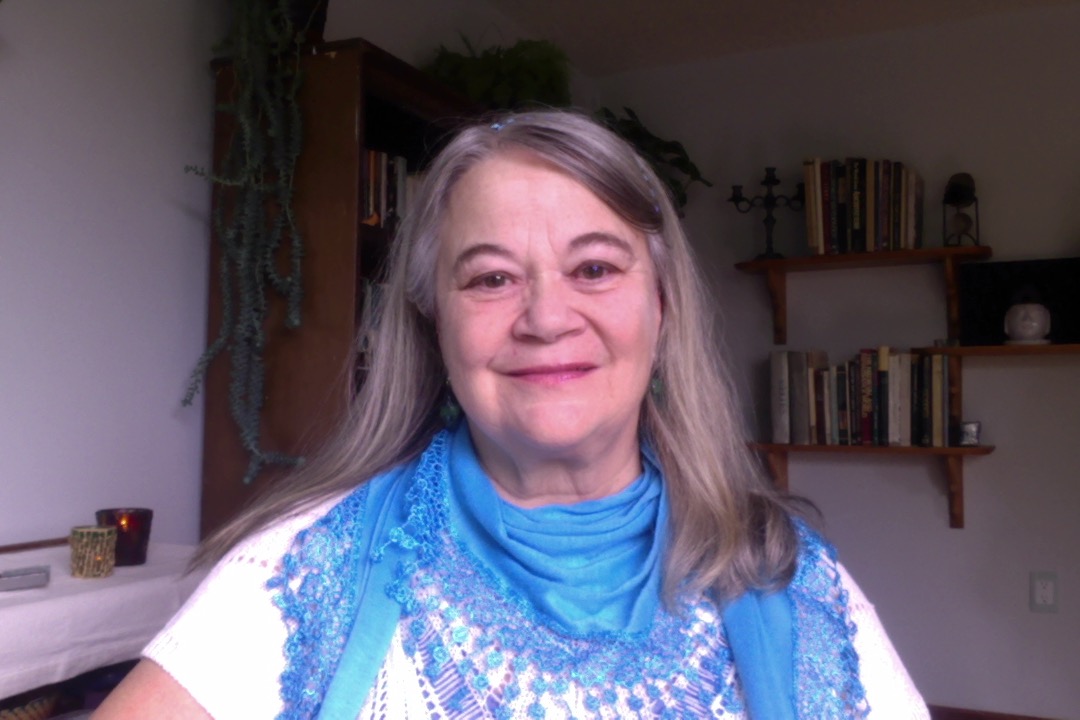 Date: Sunday, June 13, 2021 (15:00 -16:00)

Teacher : Gabriela Cordova-Novion
Patron Price: $20.00
Español: En las enseñanzas de Shambhala, uno de los términos que más tocan mi corazón es el de "Ordinary Magic". No es nada fácil de traducir al español. En algunos casos se traduce como mágia ordinaria. Pero la palabra "ordinaria", con sus ligeras conotaciones negativas, no abarca para nada todo lo que simbolisa este término en nuestras enseñanzas. Chogyam Trungpa Rinpoché tiene una maravillosa frase que nos acerca al verdadero sentido de "Ordinary Magic": "La verdadera mágia es la mágia de la realidad, tal y como es." Por esta razón quise utilizar en el título de esta charla la traducción: "La mágia común y corriente". Aquí "común" nos habla de algo que no es extrahordinario pero que siempre se encuentra presente, y "corriente" nos recuerda el flujo del agua de un río que siempre está pasando, en constante movimiento, siempre diferente. Por lo tanto, en esta charla quisiera hablar de la mágia que está presente y que fluye en un movimiento constante alrededor nuestro. ¿Cómo podemos detectarla? ¿Cómo podemos conectarnos a ella? Y ¿Cómo podemos dejar que se manidieste en nuestras vidas? El ahondar en las dos últimas Verdades Nobles nos puede ayudar a responder a estas preguntas.

English: One of the Shambhala teachings that touches my heart the most is "ordinary magic." It is not at all easy to translate into Spanish. In some cases, it is translated as "mágia ordinaria". But the word "ordinaria", in Spanish, with its slight negative connotations, can by no means encompass all that this term symbolizes in our teachings. Chögyam Trungpa Rinpoché has a wonderful phrase that brings us closer to the true meaning of "ordinary magic": "The true magic is the magic of reality, as it is." For this reason, I decided to use the translation in the title of this talk: "La mágia común y corriente". Here "común" (translated "common" in English) tells us about something that is not extraordinary but that is always present, and "corriente" (translated "current" or "flowing" in English) reminds us of the flow of water in a river that is always passing, in constant movement, always different. Therefore, in this presentation I will talk about the magic that is always present and that flows in constant movement around us. How can we detect it? How can we connect to it? And how can we let it permeate our lives? Delving into the last two Noble Truths can help us answer these questions.
ABOUT THE TEACHER
"Español: Gabriela ha estado practicando meditación desde 1994 y con el Budismo Shambhala a partir de 1996. Desde entonces, ha trabajado extensamente con las 3 principales Sanghas mexicanas, el centro Shambhala en Cuernavaca / Tepoztlán, el Grupo de Meditación Shambhala en la Ciudad de México y Casa Werma en Patzcuaro. Ha dedicado su trabajo al principio como staff, luego como maestra y líder. En 2007 comenzó a trabajar cada año como voluntaria por varios meses en Dechen Chöling, el Centro Europeo de Retiros Shambhala ubicado en Francia. Su trabajo principal era el de asistente en la Oficina Principal y durante los grandes programas como intérprete simultánea del inglés al español, además de fungir como instructora de meditación o subdirectora. Desde 2009 pasó casi 2 años allí. Esto era posible del punto de vista legal debido a su doble nacionalidad, mexicana y francesa. En 2010 Gabriela se graduó en la Formación de Maestros y desde entonces ha estado enseñando con mucha dedicación en las 3 Sanghas Mexicanas y un poco en Francia. Ahora, con la maravillosa accesibilidad a la enseñanza en línea, tiene la aspiración de compartir las enseñanzas de Shambhala con más estudiantes de habla hispana en todo el mundo, especialmente aquellos que no tienen una Sangha en este idioma cerca de ellos. Fuera de Shambhala, es profesora en un centro universitario y enseña interpretación francés-español. Acaba de terminar un libro sobre cómo formarse para ser intérprete. Y por último, pero no menos importante, ella es la orgullosa madre de 2 hijos, ya hombres hechos y derechos.
English: Gabriela has been practicing meditation since 1994 and in Shambhala Buddhism since 1996. Since then, she has worked extensively with the main three Mexican sanghas, the Shambhala Center in Cuernavaca / Tepoztlan, the Shambhala Meditation Group in Mexico City, and Casa Werma in Patzcuaro. She has been dedicated to her work in Shambhala first as staff, then as teacher, and leader. In 2007, she started volunteering each year for several months at Dechen Chöling, the European Shambhala Retreat Center located in France. Her main work was as an assistant in the Main Office and during major programs as the simultaneous interpreter from English to Spanish, as well as Meditation Instructor or Assistant Director. Since 2009, she has spent almost two years at Dechen Chöling, which was possible due to her double nationality of both Mexican and French. In 2010 Gabriela graduated from Shambhala Teacher Training. and since then she has been teaching with great dedication to the three Mexican sanghas and a bit in France. Now, with the wonderful accessibility to the online teaching, she has the aspiration to share the Shambhala teachings with more Spanish speaking students around the world, especially students that don't have a sangha in the Spanish language near them. Outside Shambhala, she is a professor at a university center and teaches French-Spanish interpretation. She has just finished a book on how to train to be an interpreter. And last but not the least, she is the proud mother of 2 boys - men, actually!"
ABOUT SUNDAY GATHERINGS
Please join us every Sunday for an online gathering of the Shambhala community worldwide. This online space is a place where we can practice meditation together, hear dharma teachings from a featured guest teacher, learn more about the activities of incredible people in our sangha, engage in discussion – and connect with one another, our community, and our hearts.
Sunday Gatherings are produced by Shambhala Global Services and hosted by Shambhala Online.
Sunday Gatherings are presented in English and are live every week at:
North America: 12:00pm PST, 1:00pm MST, 2:00pm CET, 3:00pm EST/CLT, 4:00pm Atlantic
International: 5:00pm Brazil, 8:00 pm GMT / 9:00pm CET/SAST, 6:00am +1 AEST, 8:00am +1NZST
Join the mailing list
To receive ongoing reminders about Sunday Gatherings, click here to join the mailing list >>
Make A Donation
These events are offered free of charge to Shambhala members. Please consider making a donation to support the presenters and production staff that make Sunday Gatherings possible, please click here>>

REGISTRATION
Register below for each upcoming talk. A Zoom link will be sent to you after registration.
A recording will be available a few days after the event by logging in at My Programs and clicking on the program name.
Questions? Email [email protected] >>