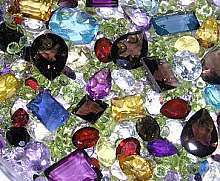 Date: Thursday, June 17, 2021

The Shambhala Code of Conduct is based on a shared commitment to creating an environment where genuineness and harmony are possible. To do this, we must understand both how to practice wholesome conduct, and how to address misconduct when it occurs. We build both our shared insight about conduct and our skills in responding to misconduct by first learning to talk and listen to each other about our experiences with these difficult issues.
In this conversation, we will draw on the Code of Conduct (available here), and on our personal experiences of both good conduct and misconduct in Shambhala, to begin to work with conduct in a practical way. How can we develop greater awareness of how our actions impact others? How can this increased awareness evolve into a willingness to step in and guide ourselves and others towards good conduct?
Note: This is not a conversation to report new incidents of misconduct in Shambhala. If you wish to do so, please visit What-to-Do-if-You-Have-a-Concern-in-Shambhala
This and all Shambhala Community Conversations are:
Inclusive: These conversations are an independent initiative of the Shambhala Process Team. Our goal is to encourage personal and collective reflection, insight, and action across all facets of our community.
Topical: We will incorporate your ongoing feedback to ensure that conversations best reflect your needs, both locally and mandala-wide.
Supportive: Volunteer facilitators will provide a container for an open and heartfelt meeting. We ask that you be ready to listen and share respectfully, including with others whose views differ from yours.
Generative: Our collective reflections and insights will be summarized and shared with the community at large, and with Shambhala's leadership structures. Conversations will include opportunities for further direct engagement based on the topic.
Two hours, beginning at:
North America: 3:30 PM PDT, 4:30 PM MDT, 5:30 PM CDT, 6:30 PM EDT/CLT, 7:30 PM Atlantic
International: 19:30h Brazil, 00:30 + 1 BST, 01:30 + 1 CET/SAST, 9:30 AM +1 AEST, 11:30 AM +1 NZST
No charge, donations to Shambhala Online welcome