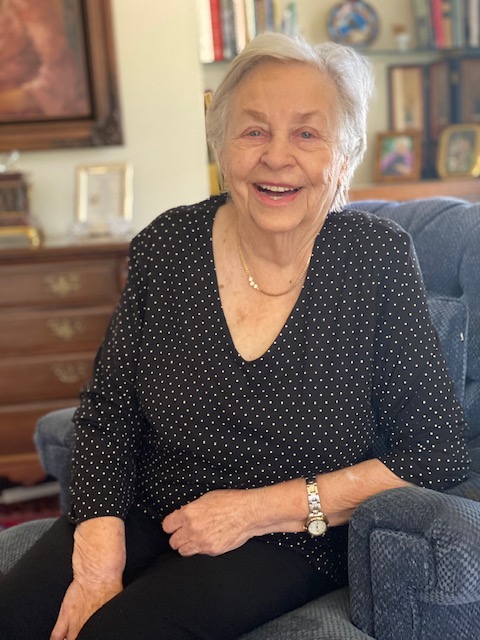 Date: Sunday, July 18, 2021 (15:00 -16:00)

Teacher : Martha Hildreth
Patron Price: $20.00
Martha Hildreth has been a tireless, forty plus years champion of helping others work through all types of addiction. Heart of Recovery groups, which are groups in Shambhala that focus on sharing support while bringing together contemplative practice and a commitment to sobriety, have an origin story in a chance encounter between Martha and Pema Chödron. This is an opportunity to be with a true matriarch and jewel of our Shambhala community and be able to ask about the thread of addiction that has unfolded in both hopeful and difficult ways. So many people have been helped!
ABOUT THE TEACHER
Martha Hildreth Bio: Martha is 88 and a half years old and has been a teacher and mentor of the Shambhala path for over forty years. The Heart of Recovery has developed over this time, and she has created a safe way for people to share their stories around addiction, while skillfully sprinkling in the dharma to be of benefit to others. Dave Garton Bio: Dave is a friend of Martha's and currently helps facilitate online Heart of Recovery meetings. He is also working on the transition into both Zoom and in-person Heart of Recovery meetings.
ABOUT SUNDAY GATHERINGS
Please join us every Sunday for an online gathering of the Shambhala community worldwide. This online space is a place where we can practice meditation together, hear dharma teachings from a featured guest teacher, learn more about the activities of incredible people in our sangha, engage in discussion – and connect with one another, our community, and our hearts.
Sunday Gatherings are produced by Shambhala Global Services and hosted by Shambhala Online.
Sunday Gatherings are presented in English and are live every week at:
North America: 12:00pm PST, 1:00pm MST, 2:00pm CET, 3:00pm EST/CLT, 4:00pm Atlantic
International: 5:00pm Brazil, 8:00 pm GMT / 9:00pm CET/SAST, 6:00am +1 AEST, 8:00am +1NZST
Join the mailing list
To receive ongoing reminders about Sunday Gatherings, click here to join the mailing list >>
Make A Donation
These events are offered free of charge to Shambhala members. Please consider making a donation to support the presenters and production staff that make Sunday Gatherings possible, please click here>>

REGISTRATION
Register below for each upcoming talk. A Zoom link will be sent to you after registration.
A recording will be available a few days after the event by logging in at My Programs and clicking on the program name.
Questions? Email [email protected] >>