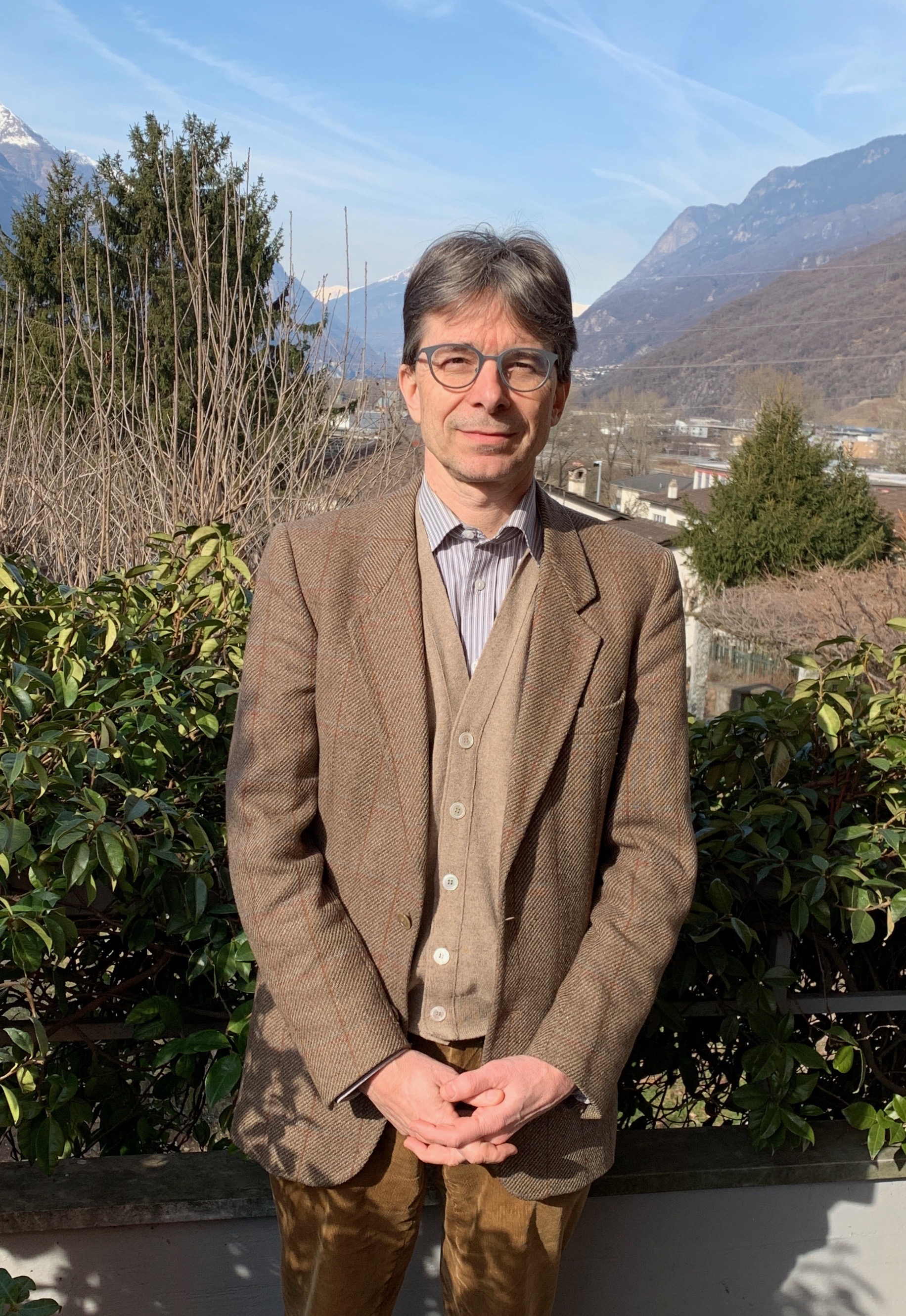 Date: Sunday, November 28, 2021 (15:00 -16:00)

Teacher : Acharya Daniele Bollini
Patron Price: $20.00
Domenica, 28 novembre alle 3pm (ET) / 9pm (CET)
Humanity is experiencing a challenging time: we are living in a democracy, economic, and environmental crisis - which is actually a climatic emergency. Still, we tend to postpone solutions, to pretend the problem is not there, and to negate reality. It is difficult to conceive the effects of our actions if they might manifest only in a somewhat remote future. At the time of his enlightenment, the Buddha experienced a full view of karma, action and effects, and the sitting practice of meditation enables us to increase our awareness in terms of time and space. But why do we resist a clear perception of reality? This talk will explore the Buddhist notion of avidya, basic ignorance, that is deeply rooted in our mind stream. This kind of resistance is exactly what meditation works with, in order to increase the level of awareness, both individually and collectively, and to create a good human society which is respectful of the planet we live in and all its inhabitants.

L'umanità sta sperimentando un periodo difficile: stiamo vivendo una crisi democratica, economica e ambientale, che è in effetti un'emergenza climatica. Stiamo ancora posticipando delle soluzione per pretendere che il problema non esiste e per negare la realtà. È difficile poter concepire gli effetti delle nostre azioni se si manifestano solo in qualche futuro lontano. Nel momento della sua illuminazione il Buddha fece l'esperienza della visione completa del karma, azione e effetti; la pratica da seduti della meditazione ci permette di accrescere la nostra consapevolezza di tempo e spazio. Ma perché facciamo resistenza a una chiara percezione della realtà? Questo discorso esplorerà la nozione buddista di avidya, ignoranza di base, che è profondamente radicata nel nostro flusso mentale. Questo tipo di resistenza è esattamente ciò con cui lavora la meditazione per poter aumentare il livello di consapevolezza, sia a livello individuale che collettivo, e per poter creare una buona società umana che sia rispettosa del pianeta che viviamo e di tutti i suoi abitanti.
ABOUT THE TEACHER
Acharya Daniele Bollini, born in 1965 in Bellinzona (Switzerland), started to study and practice the teachings of the Vidyadhara Chögyam Trungpa Rinpoche in 1981 with the Lugano Dharma Study Group. In 1987 he attended the first Level 1 of Shambhala Training in Switzerland. After his first Dathün in 1989, he attended the first European Warrior Assembly and Vajradhatu seminary both in 1990. In 1994 he received the Warma sadhana lung from Lady Kunchok at Kalapa Assembly. In 1996 he received Vajrayogini Abhisheka with Sakyong Mipham Rinpoche and graduated from Ngedön School of Higher Learning. Between 1991 and 1996 he received Mahamudra and Ati teachings from Khenpo Tsültrim Gyamtso Rinpoche at Shambhala Mountain Center (SMC) and Karme Choling. In 2005, he attended the first Rigden Abhisheka in SMC and received Chakrasamvara Abhisheka. He has been a Scorpion Seal practitioner since 2009. He was Director of the Ticino Shambhala Center from 1990 until 2005 and for some years now he has been a Co-Mentor for the Shambhala communities in Italy. A Meditation Instructor since 1989, and teacher since 1990, he has been teaching, mainly in the Swiss Italian and Italian area. In 2011 he was appointed Shastri for the Milano, Lucca and Ticino Shambhala Centers. He has been working as translator of Shambhala liturgies, practices and texts into Italian for many years and attended several interreligious meetings in Rome representing the Shambhala lineage. In the last years he has been teaching Shambhala Training to teachers in the secondary schools of Cantone Ticino, in South Switzerland. He is married and has a 21-year-old daughter. After finishing his studies in classical archaeology in Fribourg in 1989, in 1990 he began to teach history, geography and Italian in the secondary school in Ticino. He is now active as an expert and consultant in history didactic in the public school of Cantone Ticino and teaches History didactic at the local teacher's university. He is co-author of a two volumes book on Swiss history for secondary schools.

Sull'insegnante
Acharya Daniele Bollini, è nato nel 1965 a Bellinzona (Svizzera) ed ha iniziato a studiare e praticare gli insegnamenti del Vidyadhara Chögyam Trungpa Rinpoche nel 1981 con il Gruppo di Studio del Dharma di Lugano. Nel 1987 ha partecipato al primo Livello 1 in Svizzera dello Shambhala Training. Dopo il suo primo Dathün nel 1989, ha partecipato alla prima Assemblea dei Guerrieri Europea e al seminario Vajradhatu nel 1990. Nel 1994 ha ricevuto il lung della sadhana Werma da Lady Konchok all'Assemblea Kalapa. Nel 1996 ha ricevuto l'Abhisheka Vajrayogini con Sakyong Mipham Rinpoche e si è graduato alla Ngedön School of Higher Learning. Fra il 1991 e il 1996 ha ricevuto insegnamenti Mahamudra e Ati da Khenpo Tsültrim Gyamtso Rinpoche a Shambhala Mountain Center (SMC) ed ha ricevuto l'Abhisheka di Chakrasamvara. E' un praticante del Sigillo dello Scorpione dal 2009 ed è stato Direttore del Centro Shambhala Ticino dal 1990 fino al 2005, è inoltre stato per alcuni anni co-mentore per le comunità Shambhala in Italia. Istruttore di meditazione dal 1989 e insegnante dal 1990, ha insegnato principalmente nella Svizzera Italiana e nell'area italiana. Nel 2011 è stato nominato Shastri per i centri di Milano, Lucca e Ticino. Ha lavorato come traduttore per le liturgie, le pratiche e i testi Shambhala in italiano per molti anni e ha partecipato a diversi incontri interreligiosi a Roma rappresentando il lignaggio Shambhala. Negli ultimi anni ha insegnato lo Shambhala Training agli insegnamenti del secondo ciclo scolastico del Cantone Ticino, nella Svizzera del Sud.E' sposato ed ha una figlia di 21 anni. Acharya Bollini ha terminato i suoi studi in archeologia classica a Friborgo nel 1989 e nel 1990 ha iniziato a insegnare storia, geografia e italiano alle scuole secondarie in Ticino. Attualmente è attivo in qualità di esperto e consulente per la didattica della storia nell'università locale per l'educazione di insegnanti. È co-autore di due volumi sulla storia Svizzera per le scuole secondarie.
ABOUT SUNDAY GATHERINGS
Please join us every Sunday for an online gathering of the Shambhala community worldwide. This online space is a place where we can practice meditation together, hear dharma teachings from a featured guest teacher, learn more about the activities of incredible people in our sangha, engage in discussion – and connect with one another, our community, and our hearts.
Sui SUNDAY GATHERINGS
Unisciti ogni Domenica per un raduno online della comunità Shambhala di tutto il mondo. Questo spazio online è un luogo dove si può praticare insieme la meditazione, ascoltare insegnamenti di dharma da insegnanti ospiti, scoprire delle attività di persone incredibili nella nostra sangha, dedicarsi a discussioni e connettersi gli uni agli altri, la nostra comunità, e connettere i nostri cuori.
Sunday Gatherings are produced by Shambhala Global Services and hosted by Shambhala Online.
Sunday Gatherings sono prodotti da Shambhala Global Services e ospitati da Shambhala Online.
Sunday Gatherings are presented in English and are live every week at:
Sunday Gatherings sono presentati in inglese dal vivo ogni settimana:
North America: 12:00pm PST, 1:00pm MST, 2:00pm CET, 3:00pm EST/CLT, 4:00pm Atlantic

America del Nord: 12:00pm PST, 1:00pm MST, 2:00pm CET, 3:00pm EST/CLT, 4:00pm Atlantic
International: 5:00pm Brazil, 8:00 pm GMT / 9:00pm CET/SAST, 6:00am +1 AEST, 8:00am +1NZST

Internationale: 5:00pm Brasile, 8:00 pm GMT / 9:00pm CET/SAST, 6:00am +1 AEST, 8:00am +1NZST
Join the mailing list
To receive ongoing reminders about Sunday Gatherings, click here to join the mailing list >>
Iscriviti alla nostra mailing list
Per ricevere dei promemoria settimanali sui Sunday Gatherings, clicca qui per iscriverti alla mailing list >>

Make A Donation
These events are offered free of charge to Shambhala members. Please consider making a donation to support the presenters and production staff that make Sunday Gatherings possible, please click here>>

Fai una donazione
Questi eventi sono offerti gratuitamente per i membri Shambhala. Per favore, se vuoi fare una donazione per sostenere i presentatori e lo staff di produzione che rende possibile questi Sunday Gathering, per favore clicca qui>>

REGISTRATION
Register below for each upcoming talk. A Zoom link will be sent to you after registration.
ISCRIZIONE
Iscriviti di seguito per ogni discorso. Un link Zoom ti sarà inviata dopo la tua iscrizione.
A recording will be available a few days after the event by logging in at My Programs and clicking on the program name.

Una registrazione sarà resa disponibile alcuni giorni dopo ogni evento effettuando il log in a My Programs e cliccando sul nome del programma.
Questions? Email [email protected] >>

Domande? Email [email protected] >>